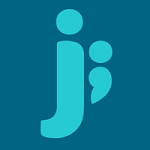 Jhpiego
Jhpiego is an international, non-profit health organization affiliated with The Johns Hopkins University. For 40 years in East and Southern Africa, Jhpiego has empowered front-line health workers by designing and implementing effective, low-cost, hands-on solutions that strengthen the delivery of health care services, following the household-to-hospital continuum of care. Jhpiego partners with organizations from the community to the national levels, building sustainable, local capacity through advocacy, policy development, human resources for health and quality and performance improvement approaches.  For further information about Jhpiego, please visit our website www.jhpiego.org.
Jhpiego invites applications from suitably qualified candidates for the following position .The successful candidate selected for this position will be subject to a pre-employment background check.
Job Title: Human Resources Officer
Overview: The Human Resources Officer will provide Human Resources (HR) support to Jhpiego office for effective delivery of HR services and functions. This includes advising line Managers and staff on all Human Resources matters: recruitment, performance management, Human resource administration and employee relations in accordance with the Human Resources policies. The Human Resource Officer will also ensure compliance with Zambia labour laws.
Responsibilities
Assist the HR Manager in the recruitment process including review of job descriptions, advertisements, screening of applications, interview and selection process, reference checks and contracting.
Provide advice to staff and supervisors on various HR policies, good practices for effective and motivated staff.
Assist to review and update Human Resources policies as per local laws and best practices in the international NGO community.
Oversee the review and renewal of the Jhpiego medical Insurance scheme; Provide day-to-day administration of staff benefits and answer queries from staff regarding benefits.
Oversee the payroll process to ensure that staff are paid accurately and on time.
Coordinate on-boarding of new staff with other departments to support the learning process of new employees and follow-up with new staff to ensure adaptation and identify problem areas.
Maintain up to date employee records in both electronic Jhpiego Management Enterprise System (JEMS ) and hard copy files and ensure the files are complete and all required documentation is maintained in a confidential and secure manner.
Coordinate training and development initiatives for staff.
Process email requisitions for staff.
Assist in the administration of HR Policies, addressing staff grievances and in handling disciplinary issues.
Coordinate the staff welfare initiatives and all staff events; staff recognition award, staff retreats, team building and meetings, wellness activities.
Responsible for drafting, processing and records of staff contracts and consultants.
Required Qualifications
Bachelor's degree preferably in the field of Human Resources Management or related field.
Must have Post Graduate Diploma in Human Resources Management.
Minimum 6-7 years relevant experience.
In depth knowledge of the Zambia labour
Good computer skills particularly use of Human Resources Information Systems.
Excellent organizational skills including the ability to multitask.
Excellent interpersonal and communication skills.
Be of high integrity and have a sense of confidentiality.
Computer skills including demonstrated hands on-experience with MS Word, MS Power Point, and MS Excel.
Proficiency in both written and spoken English.
Member of the Zambia Institute of Human Resources Management.
To apply, please send your application letter and curriculum vitae with three traceable references to the Human Resources Manager: [email protected]
The closing date is Friday August 6, 2021
Please note that only shortlisted candidates will be contacted.
Find Zambia Jobs – The best job board for Jobs in Zambia