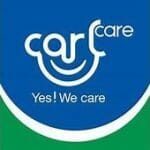 Carlcare Service Limited was established in Zambia in 2016 with an aim to provide professional service support to mobile phones and other electronic consumer products, and over the years has become a leading service brand for consumer electronics in Country. Currently, Carlcare is providing full service support for TECNO, Itel & Infinix mobile phone brands. Therefore, Carlcare Service Limited wishes to invite qualified candidates to fill the position of Human Resource Officer to be based in Lusaka.
Below are the requirements and duties that will be required from the candidate;
HR Officer Responsibilities:
Preparing job descriptions, advertising vacant positions, and managing the employment process.
Orientating new employees and training existing employees.
Monitoring employee performance.
Ensuring that all employees are organized and satisfied in their work environment.
Overseeing the health and safety of all employees.
Implementing systematic staff development procedures.
Providing counseling on policies and procedures.
Ensuring meticulous implementation of payroll and benefits administration.
Communicating with staff about issues affecting their performance.
Ensuring accurate and proper record-keeping of employee information in electronic and digital format.
Requirements:
Diploma in Human Resources Management.
Minimum 2 years of relevant experience in Human Resources Management.
Able to engage in meaningful negotiation and resolution.
Knowledge of employment legislation.
Excellent verbal and written communication skills.
Full understanding of HR functions and best practices.
Candidates who meet the above required to send their latest CV's with the day-to-day contact on the email provided; [email protected] not later than 05th February, 2022.