Full Time
Applications have closed.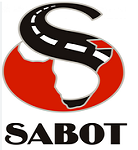 Bridging management and employee relations in Industrial Relations issues; including interpretation of Labour Laws, disciplinary code and ensure legal compliance.
Responsible for conducting the Recruitment and Selection process.
Assist on the Remuneration, Compensation and Benefits administration.
Identification of training needs, managing training and development so as to improve organizational performance and effectiveness.
To be responsible for leave management.
To assist the Human Resource Manager in developing and implementation of HR Strategies and initiatives, aligning them to the business strategy , including workforce planning , succession planning and career development.
To ensure that management and employees adhere to the Group HR policies and procedures and where necessary providing guidance on the same to both line managers and employees.
To provide performance management guidance to line management including coaching, counseling and and disciplinary actions.
To assist management in monitoring and controlling payroll costs.
To prepare HR Monthly reports.
To be responsible for managing staff welfare including the staff canteen.
Perform any other related duties as assigned by senior management.
KNOWLEDGE, SKILLS, COMPETENCES AND QUALIFICATIONS
Should have good communication skills, interpersonal skills and good leadership skills
Should have a minimum of 3 years HR experience
Should posses a minimum qualification of a Degree in Human Resource Management or equivalent.
Exposure to an HR environment responsible for over 300 employees is an added advantage.
PERSONAL ATTRIBUTES
Should be a team player
Should be results oriented, operationally astute i.e. set priorities, plans, organise and coordinate work of others.
Should be willing to champion relationship building and change management.
Sabot Zambia LTD is a cross border transport entity which is part of the Sabot Group, a leader in the cross border transport business in Southern Africa.
Interested candidates are to apply attaching their CVs on email [email protected]. Closing date for receiving applications is 30th of December 2022.