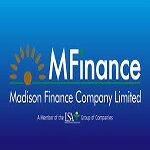 Website Madison Finance Company Limited
Madison Finance Company Limited invites applications from suitably qualified and experienced individuals to fill in the position of Human Resources Officer to be based in Lusaka.
Key Qualifications, Qualities & Abilities
Full grade twelve certificate with at least credit in Mathematics & English.
A minimum of a Bachelors Degree in Human Resource Management Proven supervisory or managerial skills
Excellent people management skills,
Relevant experience in personnel supervision,
Excellent interpersonal and communication skills (oral & written),
Customer service oriented
Knowledge of the Zambian labour laws and employment act
Analytical, highly organized, attentive to details
Ability to work under pressure with minimum supervision
Proficient in computer (e.g. Word, Excel and Power Point presentation).
Working knowledge of HR software system will be an added advantage
Paid up membership to the Zambia Institute of Human Resource Management is a must
Key Responsibilities
Resourcing
Prepare annual staff recruitment, training and development plans and budget;
Maintain, review, and revise position descriptions to ensure they reflect actual duties and responsibilities and changes in organization structure;
Compile and manage a database of job applications;
Manage workflow timing for authorizing new positions and hiring new staff;
Preparation of staff employment contracts and performance agreements
Compensation & Benefits
Develop salary scales and incentive plans commensurate with responsibilities and performance;
Payroll preparation
Terminal benefits calculations
Performance Management
Strengthen and improve performance evaluation system so that all staff are measured in terms of their contribution to institutional goals;
Training & Development of staff
Prepare a matrix of skills gaps arising from periodic performance appraisals;
Coordinate with departmental experts in customizing refresher courses to address skills gaps outlined in the matrix.
Develop an on boarding program including systems training for new employees;
Create career paths with background, training, and experience requirements;
Manage, maintain, and develop training programs for staff in collaboration with departmental experts for technical inputs;
Compile and manage all training materials including those coming from external training courses attended by MFinance officers and staffs;
Job evaluation, Analysis and Enlargement
Prepares employees for assignments by establishing and conducting orientation programs
Employee Relations
manage a disciplinary process for staff;
maintain an HR manual for staff use covering all aspects of employment, use of company property, reimbursement of expenses, performance measurement, etc.
Interpretation of terms and conditions of service to members of staff
Formulation of Human Resource policies and procedures
Interpretation of Employment law
Staff welfare
Administering staff Medical scheme
Team building activities
How to Apply
Interested applicants with the requirements stated may submit their applications electronically via e mail consisting of letter and CV only, in a single document, to the Human Resource Manager on [email protected]. Please indicate the job title in the subject of your e-mail and use your full name as the filename of your application.
The closing date for accepting applications is 30 April 2021. Note that only shortlisted candidates will be contacted.
Please note that MFinance is an equal opportunity employer.
Find Zambia Jobs – The best Job board for jobs in Zambia