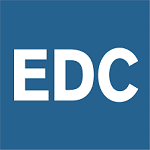 Education Development Centre (EDC)
Human Resources Manager – Zambia – Let's Read Project
Company Description
EDUCATION DEVELOPMENT CENTER (EDC)
Education Development Center (EDC) is a global nonprofit that advances lasting solutions to improve education, promote health, and expand economic opportunity, with a focus on vulnerable and under-served populations.  Since 1958, we have been a leader in designing, implementing, and evaluating powerful and innovative programs in more than 80 countries around the world.
EDC promotes equity and access to high quality education and health services and products that contribute to thriving communities where people from diverse backgrounds learn, live, and work together. We support an inclusive workplace culture that embraces many perspectives and broadens our understanding of the communities we serve, enhancing and enriching our work.
EDC is committed to equity, diversity and inclusion in the workplace.
Project Description
The USAID Let's Read Project is a 5-year, $48.9 million project in the five target provinces of Eastern, Muchinga, Southern, Northwestern and Western Zambia that works to improve reading outcomes for approximately 1.4 million children attending pre-primary (kindergarten) through to Grade 3 and provide professional development for teachers to support reading interventions in Zambian public and community schools.
Job Description
The Human Resources (HR) Manager manages the Human Resource aspect for staff and consultants of the USAID Let's Read project. The HR Manager supports the implementation of HR policies and programs and reports to the Chief of Party. This is a full time position (100%time) and is based in Lusaka, Zambia.
The person in this position is expected to communicate clearly and courteously; to develop and maintain positive relationships with clients, consultants, collaborators, co-workers, field sites, and funders; and to work respectfully with EDC colleagues. The job requires adherence to EDC policies & procedures.
Essential functions include (but are not limited to):
Working under the supervision of the Chief of Party, the HR Manager will perform specific duties including but not limited to:
Organizing recruitment and staffing logistics including onboarding to EDC;
Managing performance management, benefit, and leave tracking systems;
Monthly review of the timesheet and payroll;
Organizing and executing employee orientation and staff data record-keeping;
Maintaining benefits records and liaising and negotiating with insurance companies
Maintaining employee files and the HR filing system;
Managing staff disciplinary procedures in coordination with the senior management;
Providing guidance to management and staff on HR policies in accordance with Zambian employment laws, ensuring compliance with EDC global policies and overseeing effective implementation of the policies;
Manage employee separation/exit formalities and off-boarding;
Work with team leads and senior management to identify and develop/source capacity building materials/courses to support staff capacity development.
Assisting with efficient operation of the MAIN office;
Performing other duties as assigned by supervisor.
Qualifications
Education:
Master's degree or equivalent.
Skills and Experience:
7 to 8 years of progressively responsible and directly relevant experience required
Strong understanding of local labor laws and regulations;
At least 5 years of experience working in an international organization or agency;
Proven ability working with wide range of colleagues including local project staff, international staff, consultants, and government officials;
Must be able to work within a cross cultural setting, negotiate diplomatically, and function well under pressure
Ability to manage multiple tasks while attending to details, follow through and efficiency;
Ability to work hands-on, independently, and within teams in a difficult work environment
Excellent interpersonal skill
Willingness to travel to Zambian provinces covered by the project.
Experience working with computers, especially Microsoft WORD and Excel
Experience working with a USAID-funded project is highly preferred.
Language:
Fluency in English is required. Knowledge of (and proficiency in) Cinyanja, Chitonga, Silozi, Lunda, Luvale, Kikaonde and Icibemba languages highly preferred.
Additional Information
To apply, Applicants are encouraged to visit the EDC Careers:  https://go.edc.org/LRZHRM-Lusaka.   Job closing date: August 9, 2021
Due to the volume of applications submitted, only finalists will be notified.  No phone calls, please.
EDC is committed to enhancing the diversity of its workforce and ensuring an equitable and highly inclusive work environment. EDC is a smoke-free workplace, and offers a supportive work environment, competitive salary, and excellent benefits. Women, minorities, and individuals with disabilities are encouraged to apply.
Note: EDC doesn't solicit for money from applicants at any level of the recruitment & selection process.
Find Zambia Jobs – The best job board for Jobs in Zambia