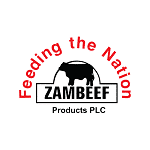 ZAMBEEF PRODUCTS PLC
EMPLOYMENT OPPORTUNITY
Zambeef Products PLC ("Zambeef") is the largest integrated cold chain food products and agribusiness company in Zambia and one of the largest in the Southern Africa; which gives our employees a sense of pride. Zambeef attaches great importance to the development of its employees. The Company offers opportunities for all to learn develop and grow, whilst offering challenging career opportunities for lateral or vertical advancement. We are therefore inviting applications to fill the following vacant position:
Human Resources Data Capture Clerk (X10)
The successful candidate will responsible for the below:
Capturing information from hard copies to electronic system such as excel, access & SharePoint and ensuring that the information that is captured is accurate and in good standard.
Consistently checking work for accuracy and completeness of the information being captured.
Comparing the entered information with the source to identify errors and corrections.
Separating information into different sections to categorize and identify certain characteristics.
Storing and filing completed information and maintaining records of work tasks and completed documents.
Performing many different administrative tasks such as word processing, filling out paperwork, and maintaining records and files .
Operating a variety of machines and equipment such as computers with a variety of systems, keyboards, scanners, printers, and copy machines.
This job is particularly suitable for candidates who meet the following requirements: –
Grade 12 with 5 credits
Diploma or equivalent in Human resource management or related field
Member of the Zambia Institute of Human Resource Management
An understanding of word, excel and basic computer network systems
Attention to Detail – Strong Computer literacy
SUBMISSION OF APPLICATIONS
Interested persons should forward their applications, curriculum vitae and copies of their qualifications to the undersigned not later than Wednesday, 30th March, 2022.
The Group Head – Human Resources
Zambeef Products Plc
Private Bag 17
Lusaka.
Email address: [email protected]
(Only shortlisted candidates who meet the requirements will be communicated to). Zambeef Products PLC values gender diversity in the recruitment process as we promote gender equality.