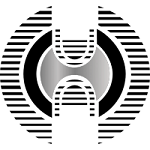 Uniturtle Industries (Z) Limited
The Human Resources Assistant shall report directly to the Human Resources Manager. The Incumbent will be responsible for providing assistance to the development, planning and implementation of day to day Human Resources operations, programmes and policies as well ensuring that administrative and compliance duties are carried out successfully.
SPECIFIC RESPONSIBILITIES WILL INCLUDE BUT NOT LIMITED TO THE FOLLOWING :
1. Assist in the development and implementation of Human Resources programmes to guide and counsel staff in areas of employee relations, benefit administration, policies and procedures.
2. Attend to employee day to day queries related to Human Resources
3. Processing leave days forms, managing the staff time sheets
4. Updating staff information in their personnel files in a confidential manner.
5. Ability to effectively develop good working relationships among members of staff
6. Advise management and Heads of departments on Human Resources procedures, policies, and ensure full compliance of the Employment Act.
7. Participate in collective bargaining meetings
8. Represent the Company in all labour disputes at the labour office and Courts.
9. Perform any other duties as assigned by the supervisor or the management.
MINIMUM QUALIFICATIONS & EXPERIENCE.
1. Diploma in Human Resources Management or any other related social sciences from a reputable institution.
2. Must have at least 2 to 3 years industrial experience as a Human Resources generalist.
3. Experience working in a busy manufacturing and multicultural industry will be an added advantage.
4. Ability to maintain high level of accuracy and confidentiality on matters concerning Human Resources management and record keeping.
5. Strong understanding of the statutes governing labour in Zambia.
6. Valid practising license from the Zambia Institute of Human Resources Management a must.
Hand written applications should be forwarded to;
The Human Resources Manager,
Uniturtle Industries Zambia Limited.
PO BOX 35192 LUSAKA ZAMBIA
OR
drop your application to plot number 12913 along Mumbwa Road next to Ambassador Saint Ann's. You can also send your curriculum vitae via email to [email protected] or [email protected].
Note Only candidates who meet above requirements will be contacted for interviews.