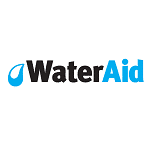 WaterAid is on a mission to change normal for millions of people within a generation by getting clean water, decent toilets and good hygiene to everyone, everywhere by 2030.  Clean water, decent toilets and hygiene are three essentials that help people lead dignified and healthy lives. They should be normal for everyone, but for millions of people they are not. We are determined to make clean water, decent toilets and good hygiene a normal part of everyday life for everyone, everywhere within a generation.
We're looking for people who share a commitment to our vision. We're looking for people with an appreciation and respect for different people and ideas, and the energy and expertise to help tackle the most important challenges.
In return, you can expect to get inspiration from the change you help make happen, a sense of belonging and the feeling of being part of a global community. You will also experience stimulation and fulfilment, the chance to grow, and space to be yourself at your best. This is our pledge to you.
WaterAid Zambia is looking for a Human Resources and Administration Officer to play a vital role in our mission to make clean water, decent toilets and good hygiene normal for everyone in Zambia by 2030.
Location: Lusaka, Zambia
Reports to: Head-Human Resource, Organisational Development and Administration
Contract Duration: 3 years, with possible extension
Purpose of role:
The Human Resource and Administration Officer will work with the Head of Human Resource, Organizational Development and Administration to provide support in various Human Resource functions. The Human Resource and Administration Officer will be responsible for supporting full cycle recruitment and coordination of on-boarding processes, personnel files maintenance, administration and management of leave, ensuring that training and performance management trackers are updated, and support other staff welfare services to the organisation.
Specific Tasks
Human Resources
Maintenance of personnel files both in hard and soft copy and ensuring that they are readily available for audits. This includes filling of documents relating to recruitment, performance management, training, disciplinary action, promotion, and salary adjustment amongst others;
Support full cycle recruitment process in compliance with established procedures and regulations including but not limited to shortlisting and pre-screening candidates as well as reference checks.
Support administration of leave management by ensuring that leave is  tracked, and records are securely maintained, using people place and any other approved tools;
Assist in developing HR metrics to guide management's decision making in areas such as training, staff retention, exit interviews and employee feedback;
Ensure staff timesheets are submitted on time, review their accuracy to ensure they are correctly approved and submitted to Finance;
Provide support to consolidate payroll inputs on a monthly basis
Assist with initiation and coordination of on-boarding of new employees to ensure basic knowledge, processes and procedures, rules and regulations are communicated/shared with newly engaged staff;
Support to ensure compliance with local labour laws by conducting regular audits and keeping updated on local labour laws.
Ensure compliance with HR best practices and work closely with assigned supervisor to communicate labour law guidelines and compliance requirements to staff, thus contributing to a positive and thriving work environment for all staff;
Contribute to the development and editing of HR related policies and procedures, as needed in coordination with the Head of Human Resource, Organisational Development and Administration;
Provide support to ensure day-to-day operations of HR-related functions in the organisation.
Ensure people related data is captured and maintained on the HR system, and account for overall integrity of people data.
Support the Head of HR, OD and Admin with pulling reports from the learning management system, including reports on completion rates for mandatory training programmes.
Support the Head of HR, OD and Admin in compensation related administration process, including conclusion of the pay award process and drafting of letters for final approval.
Administration
Maintain a comprehensive e-filing system for documents within the scope of work.
Support with preparation of documentation pertaining to invoices and submit complete documentation to finance for payment.
Provide support to maintain and update the register for suppliers/vendors
 Provide support to maintain the Local Purchase Order  (LPO) tracking sheet and make sure it is updated on a weekly basis.
Assist in obtaining quotations, compiling and analyzing cost information and assist in the selection of vendors.
Provide support to maintain an up-to-date tracker for goods/services requested, for easy reference by all departments.
Ensure vendors receive and sign LPOs and that invoices and receipts are issued for purchases of services/goods by the organisation.
Provide support with maintaining a filing system for all WaterAid Zambia contracts and service level agreements.
Ensure that issued purchase orders are performed within the required lead time.
Provide update to supervisor on outstanding payments for various vendors.
Provide support to ensure that submitted payment requests are processed and proof of payment sent to vendors.
To be successful, you will need:
Grade Twelve Full Certificate
Degree in Human Resource Management or related field
Three- five (3-5) years' work experience in Human Resources and Administration
Knowledgeable of Zambian labour laws
Ability to work in team environment a must
Ability to pay attention to detail
Ability to exercise confidentiality and high levels of professionalism
Excellent interpersonal and communications skills
Demonstrated leadership, versatility, and with high level of integrity
Good writing and organisational skills.
Ability to multi-task
Must be a paid-up member of the Zambia Institute of Human Resource Management (ZIHRM)
If you are interested in the position and have the right skills and attributes, send your application, consisting of a letter of interest and a CV, via email to Head of Human Resource, Organisational Development and Administration – [email protected] using "Human Resource and Administration Officer" as the subject.
Closing date for receipt of applications is Tuesday 7th  September, 2021
WaterAid is an equal opportunity, disability-confident employer and committed to achieving the highest standards of diversity, fairness and equality.