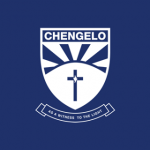 Website Chengelo School
Introduction
Come and be part of an exciting HR team.
Join a Christian School whose vision is to provide the best quality education to produce future generations of leaders for Zambia
Be part of a unique community centred around the school in rural Zambia.
Be part of a boarding school with excellent accommodation, sporting facilities, a school farm, clinic, and outstanding outdoor education centre.
Share in our School Core values which are Faith, Integrity, Servant heartedness, Perseverance, Creativity, and Responsibility.
Job Purpose
This is an exciting opportunity to join a successful team in an expanding school. Chengelo School looks for committed Christians who are passionate about their faith with strong professional backgrounds. Reporting to the Human Resources Manager, the successful candidate will provide administrative support across the full range of Human Resources work at the School.
As the leading Independent boarding School in Zambia, we are committed to the development of the whole child, intellectually, physically, socially, emotionally and spiritually. You will need a commitment to all these areas to ensure that we fulfil this.
Qualifications, Training And Experience
Full Grade 12 Certificate
Committed Christian looking to serve with a vision for Christian Leadership
Diploma or Degree in Human Resource Management, Public Administration, Business Management, and/or Social Sciences or equivalent qualification from a recognized institution.
Minimum of three (3) years' work experience in human resources with experience working for international schools and/or organizations with cross-cultural experience, understanding and sensitivity;
Must be a paid-up member of the Zambia Institute of Human Resource Management (ZIHRM);
Knowledgeable of Zambian labour laws
Experience working with labour unions
Ability to exercise confidentiality and high levels of professionalism and integrity
Excellent interpersonal and communications skills
Written and spoken fluency in English required
Proficiency in Microsoft office package;
Experience handling Immigration matters; this includes processing temporal and work/residence permits for all expatriate staff, Study permits for foreign students; visas, Report Orders etc.
Contact And Applications
For further details including job specifications visit our website www.chengeloschool.org/work-with-us.
Candidates who meet the above requirements, should send their CVs with a covering letter and a completed Chengelo application form (download from our website) and email to [email protected].
Chengelo School is committed to safeguarding and promoting the welfare of children and young people and expects all staff and volunteers to share this commitment. All posts are subject to Satisfactory registration check, police check, referee checks, identification verification and the requirement to disclose any information relevant to the candidate's eligibility to engage in activities involving young people.
Please note that if you do not fill in a Chengelo application form we will not be able to consider your application.