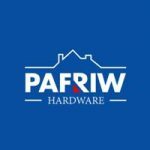 Job Description
1. According to the company's business development needs, timely development or adjustment of personnel recruitment plan, to complete the recruitment targets, to meet the needs of various departments hiring.
2. Dynamic management of performance appraisal: optimization and implementation of performance system, coordination and organization to complete the adjustment of the company's performance evaluation standards to make them more in line with the requirements of different stages; guidance to the heads of departments to carry out evaluation work, organization and implementation of performance evaluation interviews.
3. Employee relations: management of the procedures related to the entry, transfer and departure of employees, early warning and handling of labor issues, etc.
4. Relevant data collection, summary, and formation of HR analysis reports, providing reasonable suggestions.
5. Staff training: arrange staff training and help staff to grow.
6. Payroll: complete staff payroll, NPASA, NHI etc. on time and accurately.
7. Other work assigned by the manager.
Work Experience
3 years or more experience in Human Resources
Certificates
ZIHRM
Academic Qualifications
1. Full Grade Twelve Certificate
2. Minimum of Diploma in Human Resource Management or better