Full Time
Applications have closed.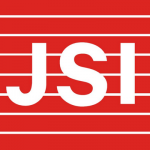 Website John Snow Inc.
John Snow, Inc.
Supporting an AIDS-Free Era
Position Description
Background
John Snow, Inc. (JSI) seeks highly qualified and accomplished public health leaders and providers for the awarded United States Agency for International Development (USAID)/PEPFAR-funded Supporting an AIDS-Free Era (SAFE) Project in Zambia. The five year project which is led by JSI in partnership with Abt Associates, and mothers2mothers, work to reduce HIV mortality, morbidity and transmission, while improving nutrition outcomes and family planning integration in three provinces: Central, Copperbelt, and North-Western. USAID/PEPFAR SAFE works with the GRZ, private sector and civil society institutions at the national, provincial, and district level to increase access to ART for HIV positive adults and children, reduce the incidence of new infections, improve Nutritional Assessment, Counselling and Services (NACS) and family planning services, and increase the capacity of local health institutions to better serve affected populations.
Position Title: Human Resource Officer
Reporting to: Senior Human Resource Specialist
Position Type: Full Time
Location: Lusaka
Job Summary
The Human Resource Officer is a full-time position based in the Lusaka Office. S/he will carry on with the administration of the day-to-day operations of the human resources functions and duties. The HR Officer carries out responsibilities in some or all of the following functional areas: departmental development, HRIS, employee relations, training and development, benefits, compensation, organization development, executive administration, and employment.
Primary Responsibilities and Duties:
Specific responsibilities will include, but are not limited to the following:
Coordinate recruitment activities such as advert placement, long list and shortlist development, coordinating interviews, filing all interview records, preparing new employee entry materials;
Assist in the development and implementation of a human resource program to guide and counsel staff in the areas of employee relations, benefits and welfare administration, policies and procedures;
Assist in the revision, development and implementation of new JSI HR policies;
Attend to employee requests regarding human resources issues, rules, and regulations
Manage employees' performance management, assessment and improvement initiatives;
Maintain the electronic staff timesheet system in leave day tracking, payroll processing and other related activities and ensure timely recording and approval of timesheets, including new staff training on how to fill in electronic timesheet;
Coordinate employee relations initiatives, including new employees' orientation, trainings and development opportunities; exit interviews, etc.;
Update staff information in their personnel files and HRIS in a confidential manner;
Perform quarterly file audits to ensure that all required employee documentation is collected and maintained;
Manage the social security pension and medical scheme processes in line with Human Resource policies;
Draft employee hire letter and contracts for all new hired staff.
Coordinate disciplinary hearings and represent JSI in mediations if needed; and
Perform any other duties as may be assigned by the supervisor or the Management.
Desired Qualifications & Attributes:
Degree in Human Resources Management, Public/Business Administration or related field;
At least 5 years employment experience in a human resource role, preferably with a reputable International organization;
Registered and paid up member of the Zambia Institute of Human Resources Management;
Strong working knowledge of local labor laws, employment practices and industrial relations;
Excellent English, written and oral communications skills;
Strong leadership capabilities including organizational and problem solving skills;
Knowledge of computer application packages;
Good interpersonal skills to form effective working relationships with people all levels; and
Ability to deal appropriately with sensitive issues and maintain a high level of confidentiality at all times;
Must be able to prioritize and plan work activities as to use time efficiently;
Must be organized, accurate, thorough, and able to monitor work for quality
Mode of Application:
Send an application via email ONLY to [email protected] In the subject line please indicate the position you are applying for; only those applications that clearly reference the position in the subject line will be reviewed. Your application should consist of a cover letter (cover letter should include the last position held) and CV with three references and full addresses and contact information.
Closing Date: Thursday,  28th June 2022