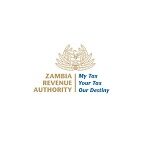 Zambia Revenue Authority (ZRA)
HUMAN RESOURCE OFFICER – OPERATIONS ZRA05 – LUSAKA (1 Position(s))
Reporting directly to the Human Resource Manager – Operations and Governance, the job holder will be required to assist the Human Resource Manager – Operations & Governance in administration, interpretation and implementation of all HR polices and conditions of services for staff, monitoring of the implementation of the departmental action plan as well as providing Human Resource general services to ensure that the department meets its objectives and adheres to the set standards.
MAIN DUTIES AND ACCOUNTABILITIES
To implement and interpret the Administration Manual and Collective Agreement and other HR Policies and Procedures;
To respond to queries and give appropriate advice to members of staff and other stakeholders on HR Polices and Procedure and conditions of service according to agreed time frames;
To provide information needed for review of Polices and Conditions of Service;
To prepare retirement notification letters for employees due for retirement stipulating entitled terminal benefits;
To liaise with and receive information from all Sections and consolidate reports regarding the implementation of work plans contained in the Department Action Plan;
To prepare consolidated quarterly reviews on the performance of the Departmental Action Plan;
To provide feedback to sections on any changes and updates to the Departmental Action Plan;
To provide and monitor information on and update the Human Resource Risk Register;
To arrange logistics for divisional strategic planning meetings and other general Human Resource meetings;
To provide overall supervision of the HR Registry and to ensure safe storage of all staff confidential personnel files for staff in ZRA 05 to ZRA 10;
To ensure that staff records are timely updated and systems are developed to monitor movement of files and records retrieval;
To ensure that the Registry Office has adequate equipment for smooth operations at all times;
To monitor the utilization of Human Resource annual budget and to act as Budget Controller in absence of the Human Resource Manager – Operations;
To manage the Human Resource store room and to ensure that stationery and other stock items for the division are in place at all times;
To coordinate with Sections about office requirements such as replacement of tonners and raising of manual stores requisitions where required;
To conduct exit interviews for employees in selected grades and to ensure that records are secured;
To expedite retirement and separation clearance formalities for separated staff; and
To prepare Certificate of Service for former employees and reference/introductory letters for employees and former employees upon request.
MINIMUM REQUIREMENTS
Grade Twelve (12) School Certificate or General Certificate of Education Equivalent;
University degree with a bias in Human Resource Management, Public Administration, Business Administration, Social Science, or any related field;
A minimum of 3 years relevant work experience in a related role;
Knowledge of the Employment and the Industrial & Labour Relations Acts;
Experience in the HR Business Partnering Model will be an added advantage;
Knowledge of HR concepts, methods techniques and best practice; and
Minimum level of Associate Member of the Zambia Institute of Human Resource Management is mandatory.
OTHER SKILLS AND ATTRIBUTES
High Integrity
Analytical skills
Good interpersonal skills
Good communication skills
Personal organization skills
Computer Knowledge

Kindly note that Zambia Revenue Authority does not solicit for fees at any stage of the recruitment process, any such attempts should be treated as fraudulent and reported immediately.
Job Opening date :
17-Mar-2022
Job closing date :
31-Mar-2022