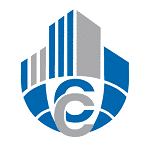 Position: Human Resource Officer
Concorde Construction is a foreign private construction company based in Lusaka, Zambia
Ahmad Alkhatib Investments Limited T/A Concorde Construction is a foreign private construction company, it was established in Lusaka, Zambia in 2013. Founder of the company Mr. Ahmad Alkhatib has moved from Jordan to Zambia in 2011 to start a new investment in construction industry.
With a 30 years experience in construction industry in general and special experience in design, manufacture and supply of structural steel buildings, erection and engineering. Mr. Alkhatib has founded a solid core for Concorde Construction to expand, develop and serve the Zambian market with highest quality and standards.
Concorde Construction is looking for a Human Resource Officer;
Requirements;
Minimum 5 years of experience.
How To Apply
Interested candidates should send their CVS only through the email below:
Find Zambia Jobs – The best Job board for jobs in Zambia