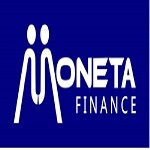 Human Resource Manager
Role Description:
The Human Resource(HR) Manager will report to the Chief Executive Officer. The position will execute services and functions. This includes advising Line Managers and staff on all HR matters, recruitment, performance Management, HR administration and employee relations in accordance with HR Plan policies to ensure compliance with Zambian Labour laws.
Responsibilities:
Oversee recruitment and hiring process.
Consult to identify needs and preferred qualifications in order to carefully select candidates based on their experience, education and skills.
Contact references and perform background checks.
Participate in the implementation of HR policies to ensure compliance with organisational, statutory policies and laws on
Human Resource and Labor legality matters.
Prepare vacancy advertisements, short list, coordinate and participate in the interviews when required and prepare corresponding reports as needed.
In coordination with line managers, identify training needs for various categories of staff, and participate in the design of in-house staff training programs.
Ensure that all new staff are put on payroll and terminated staff are removed on a timely basis.
Facilitate the completion of all staff performance appraisals accurately and timely and also follow up on missing appraisals.
Facilitate the annual appraisal process, monitoring compliance with the timetable and working with the Line Managers to ensure consistency of quality in appraisal documentation.
Oversee and review the renewal of the medical scheme, provide day to day administration of staff benefits and answer queries from staff regarding benefits.
Compile and coordinate implementation of annual leave plans and maintain an up-to-date leave register.
Conduct new employee orientations, organise and coordinate an effective orientation and induction program for staff upon entry.
Plan and coordinate the workforce to best use employees' talents
Resolve issues between management and employees
Direct disciplinary procedures
Qualifications:
A Bachelor's Degree in Human Resource Management/Public Administration/Business or related field.
Minimum 3 years' experience in a similar role
Fully paid up Member of the Zambia Institute of Human Resource Management (ZIHRM) with a valid practicing certificate.
Proven skills in the full range of general HR functions.
Competencies:
Skills in supporting strategic planning and human resourcing requirements.
Analytical and good interpersonal skills.
Proficient in computer skills and well versed in Dove Payroll System.
Excellent communication and facilitation skills.
Accountability and honesty.
Problem solving skills.
Team-playing skills.