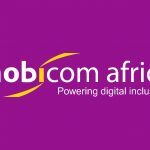 Human Resource Manager
Location: Lusaka.
Deadline: 27th December 2021
JOB PURPOSE: The successful candidates will lead the HR department in the day-to-day administrative tasks and activities. He or she will supervise and provide consultation to management on strategic staffing plans, coordination of HR policies and procedures, compensation, benefits, training and development, budget, and labour relations.
Main Duties.
Leading in developing a culture that enables employees to perform in accordance to the company's objectives and policies.
Planning, designing, developing and evaluating human resource-related initiatives that support organizational strategic goals.
Leading performance management, talent assessment, and effective labour relationships, including negotiating and administering labour agreements.
Supervising staff and report to the chief executive officer and chief finance officer on issues regarding implementation of policies and procedures, safety of the workforce, recruiting and hiring high-performing employees, and labour, legislative and other human resources issues.
Directing the development and implementation of organizational development programs, employee orientation and training programs, benefits plans, policies and guidelines, database management procedures, equal opportunity employment programs, and employee records and documentation policies. .
Evaluating effectiveness through compiling and analyzing data.
Preparing and distributing various reports on HR metrics to ensure needs are met.
Ensuring compliance with the labour laws and industry regulations and that all Company Policies are up to date and in line with the Zambian Labour Laws.
Updating the Disciplinary code and making sure the Disciplinary cases are in line with the code.
Managing disciplinary procedures and advising department managers on legal implications of HR issues related to discipline and employee grievances.
Planning and overseeing the HR department budget.
Maintaining the HR files such as employee personal files, recruitment file, Performance management related documents.
Ensuring that all employees are registered for statutory obligations.
Maintaining and updating the complete data base of all employees in payroll.
Ensuring continuity across all department units
Requirements.
University Degree in Hunan Resource Studies.
A member of the ZIHRM.
Vast experience in an office environment as the HR.
Working knowledge of Zambian labour laws.
Experience with Microsoft Office Suite and resume databases.
Excellent interpersonal and communication skills.
Ability to work in a fast-paced, team-oriented environment.
Solid organizational skills and attention to detail.
Experience using HR and Payroll Systems.
Qualifications and experience.
Twelve Full Certificate.
University Degree in Human Resource Studies.
Minimum of 5 Years Working Experience
Job application procedure
Interested applicants should send their Curriculum Vitae and Credentials to [email protected].