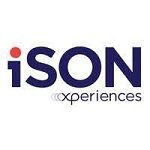 iSON Xperiences is the largest 3rd Party BPO service provider in Africa with a presence in 14 countries in Africa with client base across various verticals which include Telecommunication, Internet and Television sectors.
iSON BPO commenced operations in Zambia in 2015 and now seeks to recruit a suitable and qualified candidate for the Position of Human Resource Executive.
Job Purpose:
The primary role of this position is to provide HR support services at the Call Center by working closely with all stakeholders to ensure timely Recruitment and Selection of employees, Payroll Administration, Performance Management, Statutory Compliance, Co-ordination of Employee Engagement activities, timely preparation and maintenance of HR reports.
Knowledge, Skills and experience
1. Degree in Human Resource or any other related field of study.
2. Minimum of 2 years work experience in a similar role.
3. Good knowledge of payroll processing
4. Proficient in MS word, Excel and Power point.
5. Demonstrated good interviewing skills
6. Excellent Communication and organization skills
7. Good understanding of labour laws.
8. Familiar with Performance Management process
9. Ability to maintain confidentiality of information
10. Demonstrate a sound work ethic and consistent in making decisions fairly.
11. Flexible to work long hours, weekends and public holidays if required.