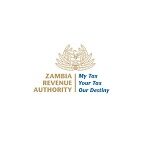 Zambia Revenue Authority (ZRA)
HUMAN RESOURCE CLERK – ZRA08 (01)
Job Description
Reporting directly to the Human Resource Officer- Operations and Services, the job holder will be responsible for providing quality records management, handling of the daily administrative duties and assisting HR executives with recruitment, records maintenance, and other Human Resource processes as well as providing clerical support in Human Resource Department.
Duties And Accountabilities
Maintains staff files and records safely and traceably in filing cabinets and monitors their movement;
Sorts, classifies files and opens files according to filing index;
Files and indexes all employee records on personal files timely;
Issues personal files to legitimate users;
Appraises files and recommends movement of inactive staff files to archives in the Central Registry using properly documented transmittal lists;
Participates in identifying and evaluating workflow problems in the registry;
Secures the Registry at all times and restricts access to the registry to ensure security of records;
Establishes and maintains harmonious working relationships with fellow employees, superiors and all users of staff records/files;
Ensures strict adherence to confidentiality when handling confidential records;
Assists in preparing documentation for recruitment, disciplinary hearing and other Human Resource processes;
Provides general HR services such as drafting of various letters;
Provides relief services for Human Resource Assistant/Assistant Human Resource Officers;
Operates a variety of simple office machines and equipment, such as photocopiers, detachers, book binders and trimmers;
Sorts, collates and assembles duplicated material in accordance with specific instructions or established procedures; and
Dispatches mail accurately and attaches correct documents to all correspondence.
Minimum Requirements
Grade twelve (12) Certificate or equivalent;
Diploma in Human Resource Management, Public Administration, Business Administration, social science or any related field;
Training in Records Management is an added advantage;
Minimum of one-year experience in Human Resource management or records management environment.
Other Skills And Attributes 
Integrity and honest
Good client/customer service orientation
Confidentiality
Maturity and ability to work under pressure
Computer literacy
Good communication skills and Personal organisation
Interpersonal skills
Please note that only shortlisted candidates will be contacted.
Kindly note that Zambia Revenue Authority does not solicit for fees at any stage of the recruitment process, any such attempts should be treated as fraudulent and reported immediately.
Job Opening date:
25-Aug-2021
Job closing date:
08-Sep-2021