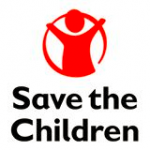 Save the Children International
JOB TITLE: Human Resource Assistant
TEAM/PROGRAMME: Human Resource and Administration
LOCATION:  Lusaka
GRADE:  5
POST TYPE: National
CHILD SAFEGUARDING:
Level 2 – The responsibilities of the post may require the post holder to have minimal contact with or access to children or young people.
ROLE PURPOSE: The position is responsible for providing Human Resource support services to the Zambia Country office programme for effective and efficient operation.  He/she will be responsible for assisting in ensuring smooth implementation of all Human Resource process to the Lusaka office.  The incumbent will work closely with Human Resource & Administration Manager on all the HR related activities in line with the HR departmental plans for Zambia Country office.
SCOPE OF ROLE:
Reports to:  Human Resource Coordinator
Direct: None
Staff directly reporting to this post: NONE
Indirect: Zambia Country office staff
Budget Responsibilities: None
Role Dimensions: sub Offices, country office, external clients e.g Insurance providers.
KEY AREAS OF ACCOUNTABILITY:
Human Resource duties
Recruitment Process
Support recruitment of staff with close collaboration with Country Office specifically in the preparation of documentation for interviews, making interview calls and writing regrets to unsuccessful candidate.
Preparing transport refunds for candidates where necessary or in the absence of the Budget holder with close collaboration with the Admin Officer.
Assisting with drafting the orientation programs for new staff and share for onward review with HRC.
Drafting Employment contracts for new staff and liaise with HRC on the contract renewals for staff.
Prepare and manage welcome materials for new staff including; orientation package,
Supporting with posting of adverts in Taleo.
Staff ID cards, business cards are done for all new staff.
Prepare certificate of service for staff leaving the organization
HR Correspondence
Maintaining proper records of all human resource documents, and ensure that copies of Field Office staff are sent to the respective FO while hard copies are placed in the personnel files
In liaison with HRC, support Develop to Perform process, sharing quarterly D2P reports
Assist with on boarding logistics for staff and other HR activities, this includes raising of PR for accommodation for new staff, DSA etc.
Assist with communicating probation reminders, draft confirmation letters confirmation letters for staff whose probation are due and have been recommended for confirmation;
Assist to track all training programs & workshops attended by staff in order to keep a record for training data,
Monthly Reports
Assist with preparation of _ annual leave days, recruitment tracker, joiners & levers, etc including any other HR report for onward monthly submission to HRC review.
Supports and works with CO in ensuring that joiners and leavers is up to date on the Insurance Scheme.
Following up timesheets from staff in the field office on a monthly basis.
To share with HRC on salary change notice on a monthly basis.
Tracking of all training data.
 Other HR duties
Support the input for HRIS and ensure updates for new hires and/or terminations are made on a regular basis,
Assist in preparing the Gratuity payment requisitions in redness for payment
Support HRC on the general administration of the Health and Group Life Insurance covers for all staff
Updating the database accordingly for sharing with HRC as agreed. Vetting volunteers.
Attend to staff needs and perform other duties as assigned by the Human Resource Coordinator
The post holder may be required to carry out additional duties within reasonableness of their level of skills and experience.
SKILLS AND BEHAVIOURS (our Values in Practice)
Accountability:
Holds self accountable for making decisions, managing resources efficiently, achieving and role modelling Save the Children values
Holds the team and partners accountable to deliver on their responsibilities – giving them the freedom to deliver in the best way they see fit, providing the necessary development to improve performance and applying appropriate consequences when results are not achieved
Ambition:
Sets ambitious and challenging goals for themselves (and their team), takes responsibility for their own personal development and encourages others to do the same
Widely shares their personal vision for Save the Children, engages and motivates others
Future orientated, thinks strategically
Collaboration:
Builds and maintains effective relationships, with their team, colleagues, members and external partners and supporters
Values diversity, sees it as a source of competitive strength
Approachable, good listener, easy to talk to
Creativity:
Develops and encourages new and innovative solutions
Willing to take disciplined risks
Integrity:
Honest, encourages openness and transparency
QUALIFICATIONS AND EXPERIENCE
Diploma in Human Resource or relevant discipline.
3 years' experience in Office Administration and operationalising HR in a multi-cultural environment.
Excellent technical knowledge on general HR areas.
Highly developed cultural awareness and ability to act with credibility, tact and diplomacy.
Strong time management skills with an ability to plan ahead and anticipate requirements, problems and obstacles,
A member of ZIHRM.
Verbal and written fluency in English.
High level of computer literacy
Prior experience in meeting/event planning or travel logistics
Ability to prioritize multiple tasks at the same time, work effectively under pressure and meet deadlines.
Ability to maintain strong confidentiality, demonstrate flexibility, and versatility in adjusting to changing environments and requirements as necessary.