Full Time
Applications have closed.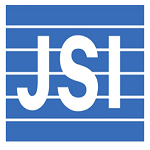 John Snow Health Zambia Limited
Human Resources Assistant – USAID CHEKUP II  Activity
LOCATION: Lusaka, Zambia
DEPARTMENT/UNIT: HR/Administration
DURATION: Full-Time
REPORTS TO:  Human Resource Manager
POSTING DATE: 10/11/2022
DEADLINE DATE: 10/17/2022
Background
The USAID Controlling HIV Epidemic for Key and Underserved Populations (CHEKUP II) Activity is a five-year project to address the needs of people living with HIV (PLHIV) and those most at risk of acquiring HIV and contribute to HIV mitigation and epidemic control, improving the health outcomes of priority populations in the highest HIV-burden provinces of Zambia. USAID CHEKUP II is implemented by John Snow Health Zambia (JSH).
Description
The Human Resource Assistant contributes to the accomplishment of Human Resources practices and objectives in managing the full employee life cycle from recruitment, induction to exit, and also in providing administrative support in the day-to-day running of the Human Resource Office.
Responsibilities 
Assists with the placement of adverts for facilitating recruitment
Assists with contacting shortlisted candidates and arranging for interviews
Assists with background checks for selected candidates and mails out the candidate offer letter package as requested and tracks return
Prepares all documentation required for employee sign-on onto payroll
Processes enrolments, changes, and terminations of participants in all benefit plans and programs
Assist in maintaining HR records through a documented filing system based on the "easy to retrieve" principle.
Assist employees with any benefit claim issues
Assists with employee orientation
Prints out attendance timesheets every 27th of the month and makes follow-ups on employees who have not completed these.
Responsible for updating, and reconciling all staff records/bills for Medical insurance, GLA, GPA and Workmen's compensation and NHIMA
Files all compliance reports.
Assists with VISA and Work Permit applications
Facilitates sign-off of exit checklist by Supervisor, IT, and other departments for employees leaving the organization.
Qualifications
Grade 12
Diploma/Degree in HR Management or equivalent
Minimum three years of working experience
Fully paid-up member of Zambia Institute of Human Resource Management
Demonstrated ability to manage time and perform to strict deadlines;
Ability to manage office equipment like computers, fax machines, and projectors;
Good record filing and secretarial skills;
Proficient in Microsoft Word, Excel, and PowerPoint software;
Ability to multi-task with a high level of accuracy and attention to detail;
Excellent written and verbal English skills;
Strong communication and interpersonal skills; and
Ability to deal appropriately with sensitive issues and maintain a high level of confidentiality and integrity at all times.
Applicants are required to submit a cover letter and CV with three references and full addresses and contact information via the application form through the following link.
Please note that you do not need to apply if you don't meet the minimum requirements. Only candidates selected for an interview will be contacted. If you have not heard from us within 3 weeks after the closing date, kindly assume that your application was not successful.

Closing Date: October 17, 2022
JSH is an Equal Opportunity, Affirmative Action Employer committed to workplace diversity. We are committed to providing equal employment opportunities for all qualified applicants and employees without regard to age, race, color, national origin, ancestry, creed, religion, gender, disability, marital status, gender identity, sexual orientation, sexual preference, genetic information or political affiliation.