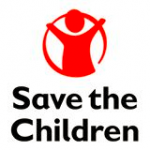 Save the Children International
EMPLOYMENT OPPORTUNITY
Save the Children is the world's leading independent organization for children. Our Vision is a world in which every child attains the right to survival, protection, development and participation. In Zambia, Save the Children works in the following Thematic areas: Education, Health& Nutrition, Child Protection, Child Rights Governance and Child Poverty; including Humanitarian response. Save the Children wishes to invite qualified individuals to apply for the following position:
Position: Human Resource & Admin Assistant
Duty Station: Kalulushi
Role Purpose:
The position is responsible for providing Human Resource & Administrative support services to the Kalulushi field office for effective and efficient operation. He/she will be responsible for assisting in ensuring smooth implementation of all Human Resource and Administration process to the field office. The incumbent will work closely with Human Resource & Administration Manager on all the HR related activities in line with the HR departmental plans for Zambia Country office.
The incumbent will be reporting to Finance & Support Services Coordinator, dotted line to the Human Resource Coordinator
Staff directly reporting to this post: Nil
KEY AREAS OF ACCOUNTABILITY:
Administration duties
Answering telephone in a polite manner and keeping accurate record of messages and having these relayed timely
Receiving, opening, date stamping and distributing incoming mail promptly
Ensure all office assets and goods are regularly updated in the inventory management and that items are in good working order
Ensure that the field office has an efficient and systematic filing system of all documents as per SCI guidelines.
Managing office petty cash
Maintain Board room meetings and schedule
Ensure stores is well maintained
Ensure that the office premises are well maintained and fully functional
Human Resource duties
Recruitment Process
Provide assistance in recruitment of staff with close collaboration with Country Office
specifically in the preparation of documentation for interviews, making interview calls and writing regrets to unsuccessful candidate
Preparing transport refunds for candidates where necessary or in the absence of the Budget holder with close collaboration with the Admin Officer
Assisting with drafting the orientation programs for new staff and share for onward review with HRC
Drafting Employment contracts for new staff and liaise with HRC on the contract renewals for staff
Prepare and manage welcome materials for new staff at the field office including; orientation
package,
Staff ID cards, business cards are done for all new staff.
Work with Administration Officer on certificate of service for staff leaving the organization
HR Correspondence
Maintaining proper records of all human resource documents, and ensure that copies of FO staff are sent to CO for filing in the personnel files
In liaison with HRC, support Develop to Perform process for the Field Office
Assist with on boarding logistics for staff and other HR activities, this includes raising of PR
for accommodation for new staff, allowances etc.
Assist with communicating probation reminders, draft confirmation letters confirmation letters for staff whose probation are due and have been recommended for confirmation;
Assist to track all training programs & workshops attended by staff in order to keep a record for training data, Monthly Reports
Assist with preparation of _ annual leave days, recruitment tracker, joiners & levers, etc including any other HR report for onward monthly submission to HRC review
Supports and works with CO in ensuring that joiners and leavers is up to date on the Insurance Scheme
Following up timesheets from staff in the field office on a monthly basis
To share with HRC on salary change notice on a monthly basis
Tracking of all training data
Other HR duties
Support the input for HRIS and ensure updates for new hires and/or terminations are made on a regular basis,
Assist in preparing the Gratuity payment requisitions in redness for payment
Support HRC on the general administration of the Health and Group Life Insurance covers for all staff
Updating the database accordingly for sharing with HRC as agreed. Vetting volunteers.
Attend to staff needs and perform other duties as assigned by the Human Resource Coordinator
The post holder may be required to carry out additional duties within reasonableness of their level of skills and experience.
QUALIFICATIONS AND EXPERIENCE
Diploma in Business Administration or relevant discipline
3 years' experience in Office Administration and operationalizing HR in a multi-cultural
environment
Excellent technical knowledge on general HR areas
Highly developed cultural awareness and ability to act with credibility, tact and diplomacy
Strong time management skills with an ability to plan ahead and anticipate requirements, problems and obstacles
A member of ZIHRM
Verbal and written fluency in English.
High level of computer literacy
Prior experience in meeting/event planning or travel logistics
Ability to prioritize multiple tasks at the same time, work effectively under pressure and meet
deadlines.
Ability to maintain strong confidentiality, demonstrate flexibility, and versatility in adjusting
to changing environments and requirements as necessary.
The post holder may be required to carry out additional duties within reasonableness of their level of skills and experience.
Child Safeguarding:
Level 3 – the responsibilities of the post may require the post holder to have regular contact with or access to children or young people.
How to Apply:
Click the apply button below.
PLEASE DO NOT ATTACH COPIES OF YOUR CERTIFICATES
The closing date for receipt of applications is 12th February 2021. Only short listed candidates will be notified.
Save the Children reserves the right to re advertise if suitable applicants are not found.