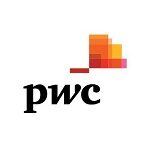 PwC Zambia
Line of Service: Internal Firm Services
Industry/Sector: Not Applicable
Specialism: HR Function
Management Level: Manager
Job Description & Summary
A career in our Human Resources, within Internal Firm Services, will provide you with the opportunity to make a difference at PwC by helping to fully leverage the skills and talents of all our people. You'll help our local offices in driving the Firm's people strategy, creating a unique people experience for each individual, and supporting our Firm wide values by working with the core competencies that measure and drive individual and Firm wide success in the marketplace.
We are in the process of strengthening our Internal Firm Services (IFS) Unit by recruiting a highly motivated and experienced HC Manager. The successful candidate will be responsible for the end to end Human Capital function, covering recruitment, performance management, learning and development, key talent management, and strategic and change management activities. Overseeing the HC team, the Human Capital Manager works closely with the Senior Executive team to manage the day to day functions, as well as contribute to the achievement of the firm's strategic priorities.
Key responsibilities include:
Develop and implement HR strategies and initiatives aligned with the overall business strategy
Bridge management and employee relations by addressing demands, grievances or other issues
Manage the recruitment & selection and talent management processes
Support current and future business needs through the development, engagement, motivation and
preservation of human capital
Ensure legal compliance throughout human resource management
Work with colleagues in the EMA region on internal initiatives
Preferred skills
Bachelor's degree in Human Resources or related field and Master's degree in a related field
Minimum 5 years of experience in leading HR departments
In- depth knowledge of Zambia labor law and HR best practices
Experience in designing and implementing compensation and benefits programs
Strong stakeholder management skills and excellent communication and interpersonal skills
Strong leadership and team building skills
Minimum years experience required
Minimum 5 years of experience in leading HR departments
Additional application instructions
Must be a full member of the Zambia Institute of Human Resources Management
Education (if blank, degree and/or field of study not specified)
Degrees/Field of Study required: Master Degree, Bachelor Degree – Human Resources Management
Degrees/Field of Study preferred:
Certifications (if blank, certifications not specified)
Required Skills
Optional Skills
Desired Languages (If blank, desired languages not specified)
Travel Requirements
Available for Work Visa Sponsorship?
Government Clearance Required?
Job Posting End Date
July 30, 2021
Find Zambia Jobs – The best job board for Jobs in Zambia