Full Time
Applications have closed.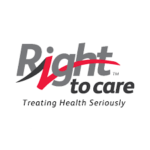 Right to Care is at the vanguard in supporting and delivering prevention, care, and treatment services for HIV and associated diseases. We work with government and communities to find pioneering solutions to build and strengthening public healthcare.
We embrace a strong entrepreneurial culture and focuses on innovation and the use of technology to enhance services, address skills shortages, and deliver quality healthcare outcomes. Our areas of expertise include HIV and TB care and treatment, pharmacy automation, medical male circumcision, and cervical cancer diagnosis and treatment.
Right to Care Zambia has been awarded a five (5) year project funded by the USAID through the PEPFAR mechanism. The USAID – Action HIV project aims to reduce HIV mortality, morbidity and transmission by achieving the UNAIDS and PEPFAR goal of 95/95/95 HIV treatment coverage by providing comprehensive HIV Prevention, Care and Treatment maintenance services in Luapula, Northern and Muchinga provinces of Zambia. The USAID Action HIV project will work closely with and in support of the Ministry of Health.
ABOUT THE POSITION
Request to Hire No.: RTCZ22-102
Date Advertised: 23 December 2022
Closing Date: 30 December 2022
Position: Hub Technical Officer
Location: Muchinga Province (Mpika, Isoka, Nakonde, Chinsali) Northern Province (Kasama, Mbala, Luwingu. Mporokoso), Luapula (Mansa, Nchelenge, Samfya, Kawambwa)
No. of Vacancies: 12
Contract Duration: Until September 2024
Contract Type: Fixed Term
Job Grade: TBA
Reporting To: Provincial Technical Officer
Contact Email: [email protected]
Contact Person: Vacancy19
QUALIFICATIONS AND EXPERIENCE
Desired Qualifications and Experience:
Degree in Clinical Medicine
Ordinary level (GCSE)/ Grade Twelve certificate
Full member of HPCZ/GNC/ZCC
Qualified medical licentiate, clinical officer, or HIV nurse practitioner
5 years' experience as a Clinical Officer General or Public Health Scientist, Psychologists, Child Counsellor or Nurse in a Community health/Hospital setting
Health care service delivery background
Prior experience working in HIV Management/Control
Minimum Required Qualifications and Experience:
Diploma in Clinical Medicine /Advance diploma in HIV Nurse Practitioner
Qualified medical licentiate, clinical officer, or HIV nurse practitioner
Ordinary level (GCSE)/ Grade Twelve certificate
3 – 5 years' experience working in ART management facility and Primary Health Care and community-based health programming for HIV.
Full member of HPCZ/GNC/ZCC
TECHNICAL AND BEHAVIOURAL COMPETENCIES
Trained in eMTCT and EID services
Trained in HIV Counselling, testing and ART Adherence
Trained in HIV Paediatric treatment, support, and care services.
Experience working in ART management at district or provincial level, with broad understanding of paediatric HIV.
Trained in PHC and ART health care systems and community-based health programming for HIV
Understanding of health facility screening tools, registers, clients' files and other necessary health documents
Possesses exceptional planning and organizational skills and works with various teams to assure timely input of IT needs and follows up as needed.
KEY PERFORMANCE AREAS
Supervise District Technical Officers (DTOs) in the hub. Coordinate and lead hub team members to implement HIV prevention activities, HTS, PMTCT, PrEP for PBFW, Adolescents and Youth, and adherence to treatment.
Provide technical support and mentorship in creating and strengthening linkages and networks between clinical and community teams to ensure seamless implementation of activities leading to improved health outcomes at facility, district, and hub levels.
Plan and coordinate, technical support, and mentorship activities in HIV prevention in the hub, that is with the other RTCZ team members and the MoH staff at district, facility, and community levels.
Promote collaboration among health care workers and project staff implementing HTS, Indexing, PrEP, TPT and ART initiation at all the supported facilities.
Work closely with the districts and facilities in the hub and other hub leads.
Work with MOH District and facility staff including other NGOs and stakeholders to facilitate continuity of care and improve on service delivery to scale up successful interventions
Promote the provision of prevention services such as CxCa screening and treatment and Voluntary Male Medical Circumcision
Coordinate Biomedical, Behavioral and Structural Strategies to reduce New HIV infections – provide technical oversight in HIV prevention including but not limited to HTS, Indexing, PrEP, PEP, TPT, Post GBV services to children, Adolescents.
Ensure that Pre-exposure prophylaxis (PrEP) is provided to eligible PBW in MCH to prevent HIV acquisition and consequent potential transmission to the child.
Oversee the implementation of high yielding strategies in paediatric case finding; KYCS+, PICT, EID 1st ANC in all testing points to maximise on the available opportunity
Oversee the prompt testing and rapid initiation of PBW to ensure prompt diagnosis, treatment, and retention in care to prevent Mother to Child Transmission of HIV to the exposed Children.
Support the increase HIV testing during ANC and maternal retesting for pregnant and breastfeeding women (PBFW)
Ensure all HIV Exposed Infants (HEIs) are tested as per MOH guidelines
Assess and provide guidance on Hotspot testing using GIS maps and facility data.
Monitor the hub viral load monitoring among ROC by ensuring that at least 95 percent of those initiated on care have a valid Viral Load and 95percent of them are virally suppressed. To monitor VL suppression rates, scale up VL testing services, including increasing testing capacity, demand creation, specimen transport, and result utilization.
Ensure that Districts and facilities implement Differentiated Service Delivery (DSD) models to improve adherence, retention, and ultimately viral suppression
Closely monitor the initiations and completions of TPT and provide mitigation and guidance to high performance
Supervise the initiation of Cotrimoxazole Preventive Therapy for all eligible children
Undertakes periodic monitoring and evaluation of case finding, linkage, treatment, retention and viral load interventions for ROC in the Districts in order to facilitate implementation of appropriate interventions.
Review weekly performance in pediatric and adult case finding, linkage, retention, and viral suppression
Review daily, weekly, monthly performance in case finding, linkage, viral suppression and provide technical support to the field teams.
Monitor access and provision of Biomedical Prevention Interventions
Monitor the completion in; case finding (index completion), EAC, TPT completion
Monitor compliance of facilities in consistently managing appointments, tracking and tracing of missed appointments and documentation of outcomes
Actively participate in hub and provincial level data review meetings and use data for decision making and direction.
Plan for data-driven technical support using the continuous quality improvement approach.
Prepare and share hub reports on case finding, linkage and retention
Reporting of all hub activities and generation of success stories to inform programming
Generate reports on TSS activities in case finding, linkage and retention
Provide effective technical support and mentorship to the district and facility teams to reinforce the implementation of case finding, linkage, treatment, retention and Viral load related interventions.
Document TSS tools and provide feedback to the hub on interventions to implement
APPLICATION PROCEEDURE
DISCLAIMER
By applying for the above-mentioned position, you consent to Right to Care to conduct qualification, ID, criminal and reference checks (internal and external) which forms part of the Company's recruitment policy and procedure. Should you not receive a response to your application from Right to Care within one month of this advert being placed, kindly consider your application as being unsuccessful.
Applicants are required to complete all screening assessment questions and completion of competency assessment using the link provided above for the application of this position to be complete. Only applicants meeting the strict criteria outlined above will be contacted as part of the shortlisting process.  Right to Care reserves the right to withdraw the vacancy at any time for whatever reason.
Right to Care is an equal opportunity affirmative action employer. The Company's approved Employment Equity Plan and Targets will be considered as part of the recruitment process.  As an Equal Opportunities Employer, we actively encourage and welcome people with various disabilities to apply.
Right to Care Zambia is aware of fraudulent activities by certain individuals claiming to be representatives of the organization.
Be advised that Right to Care does not charge any fee at any stage of the recruitment process, and as such Right to Care Zambia assumes no responsibility for any announcements or activities by such individuals or entities.