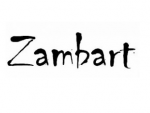 Zambart
Zambart is a research institution known internationally for cutting edge applied and interdisciplinary research on urgent public health issues. Zambart's mission is to provide evidence based research to influence policy. Zambart staff form an interdisciplinary team with a range of expertise including epidemiology, clinical science, social science, laboratory, operations research, health systems and services research, health policy analysis, health economics, health communication and counselling. Zambart's head office is located at Ridgeway Campus, the University of Zambia.
Study Summary: The overall aim of the is study is to mitigate the impact of the COVID-19 epidemic in Lesotho and Zambia by improving the COVID-19 trace-screen-test-isolate cascade through eHealth-supported community-based testing, utilization of rapid diagnostic tests and self-collection of swabs.
Staff Roles and Responsibilities
Responsible for supervising community health workers (CHWs) stationed at the hubs
Be the link between community activities and clinical site and the district
Ensure hubs have commodities
Review and discuss with CHWs monthly reports in a timely way
Monitor and ensure that all health information is correct and given in a proper manner
Ensure the application of the standards and ethical requirements for the study
Ensure that COVID19 symptomatic participants are referred to the clinical site for further management
Track progress of activities at community Hubs
Conduct weekly QA/QC activities as per study procedures
Carry out any other duties as may be assigned by the Supervisor
How to apply
Only applicants who meet the criteria for the above positions should submit their application letters stating in the reference the position they are applying for, CV and certificates to [email protected], OR by post to The Human Resource Manager, Zambart House, UNZA Ridgeway Campus, Nationalist Road, P.O. Box 50697, Lusaka, Zambia
Closing Date: 31st January 2021.
Only short-listed candidates will be contacted