Full Time
Applications have closed.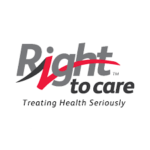 Right to Care is at the vanguard in supporting and delivering prevention, care, and treatment services for HIV and associated diseases. We work with government and communities to find pioneering solutions to build and strengthening public healthcare.
We embrace a strong entrepreneurial culture and focuses on innovation and the use of technology to enhance services, address skills shortages, and deliver quality healthcare outcomes. Our areas of expertise include HIV and TB care and treatment, pharmacy automation, medical male circumcision, and cervical cancer diagnosis and treatment.
Right to Care Zambia has been awarded a five (5) year project funded by the USAID through the PEPFAR mechanism. The USAID – Action HIV project aims to reduce HIV mortality, morbidity and transmission by achieving the UNAIDS and PEPFAR goal of 95/95/95 HIV treatment coverage by providing comprehensive HIV Prevention, Care and Treatment maintenance services in Luapula, Northern and Muchinga provinces of Zambia. The USAID Action HIV project will work closely with and in support of the Ministry of Health.
ABOUT THE POSITION
Request to Hire No.: RTCZ
Date advertised: 6th December 2022
Closing date: 13th December 2022
Position: HTS Hub Coordinator
Location: Isoka
No. of Vacancies: 1
Contract duration: Up to 30th September 2023
Contract type: Fixed Term
Job grade: 8
Reporting to: Provincial HTS Coordinator
Contact email: [email protected]
Contact Person: Vacancy26
QUALIFICATIONS AND EXPERIENCE
Minimum Required Qualifications and Experience:
Degree in a Health-related field or Social Science, or 2 years of relevant experience in HIV/AIDS programs.
Diploma in Psychosocial Counselling.
3 years' work experience
3 years' experience in a USAID funded project
Project management experience especially in HIV/AIDS programs.
Demonstrated experience in designing, implementing, and monitoring HTS programs and activities.
Computer literacy in Word, Excel, and PowerPoint are required.
Excellent oral communication and writing skills, interpersonal skills, and the ability to work in a team setting.
TECHNICAL AND BEHAVIOURAL COMPETENCIES
Confidence & Self Control.
Ethics and Integrity
Initiative
Planning and Organizing
Professionalism
Confidentiality
Professionalism
KEY PERFORMANCE AREAS
Coordinate all HTS Hub activities in the hub
Collaborate with MoH and other hub leaders in achieving HTS targets through well-coordinated plans, effective communication, and proactive management of HTS indicators and Retention.
Ensure that strong monitoring systems of HTS programs are in place at all sites and maintained.
Coordinate all logistics required under the HTS Department
Conduct monthly ordering and printing of IEC materials, registers, pamphlets, posters, and other consumables utilized for advocacy and awareness activities for the purpose of demand creation.
Develop Hub HTS plans in HTS activities informed by the district classification and gaps identified.
Develop monthly and weekly support plans informed by data, successes, and challenges to offer support in the hub.
Develop, manage, monitor, and file inventory for all demand creation assets, supplies, materials, and equipment allocated to Districts in a respective hub.
Work in collaboration with MoH, the Provincial and Regional Office in identifying training needs for staff in the Hub.
Ensure daily, weekly, and monthly monitoring of HTS indicators is done effectively.
Ensure all Weekly PC reports, Monthly HTS Reports and all HTS reports are compiled, analysed, and reported according to set deadlines for submission to the Provincial HTS and Retention Coordinator.
Develop HUB level performance tracking tools for effective and efficient program performance management and be always aware of gaps.
Monitor the usage and reporting of the LYNX application and other innovations introduced.
Routine physical checks of Districts and facilities in the Hub and implementation of HTS activities in line with USAID and RTCZ SOPS and guidance.
Adequate Supervision by HTS Supervisors that should be documented, and evidence based through reports and translated into performance of teams being led.
Provide supervision, mentoring and on the job training for all HTS staff in RTCZ Supported sites, including identification of capacity gaps, and updating knowledge of counsellor testers on current HTS practices.
DISCLAIMER
By applying for the above-mentioned position, you consent to Right to Care to conduct qualification, ID, criminal and reference checks (internal and external) which forms part of the Company's recruitment policy and procedure. Should you not receive a response to your application from Right to Care within one month of this advert being placed, kindly consider your application as being unsuccessful.
Only applicants meeting the strict criteria outlined above will be contacted as part of the shortlisting process.  Right to Care reserves the right to withdraw the vacancy at any time for whatever reason.
Right to Care is an equal opportunity affirmative action employer. The Company's approved Employment Equity Plan and Targets will be considered as part of the recruitment process.  As an Equal Opportunities Employer, we actively encourage and welcome people with various disabilities to apply.
Right to Care Zambia is aware of fraudulent activities by certain individuals claiming to be representatives of the organization.
Be advised that Right to Care does not charge any fee at any stage of the recruitment process, and as such Right to Care Zambia assumes no responsibility for any announcements or activities by such individuals or entities.