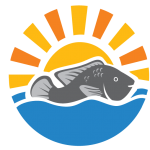 Yalelo Limited
About the HR Officer position
We are looking for an HR Officer to support our Production Human Resources department. You will act as the first point of contact for HR-related queries from employees and external partners.
Your main duties include maintaining personnel records, managing HR documents (e.g. employment records and onboarding guides) and updating internal databases. Our ideal candidate has experience with HR procedures and can juggle various administrative tasks in a timely manner.
Ultimately, you should be able to ensure our HR department supports our employees while conforming to labour laws.
HR Officer responsibilities are:
Handling employees records
Updating the database with necessary information
Assisting with the preparation of documents
Addressing employees queries
Participating in HR activities
Working closely with payroll to provide information for employees (sick leave, vacation, etc.)
HR Officer requirements are:
Experience as a HR Officer
Excellent problem-solving skills
Knowledge of the HR processes/labor laws
Proficient with MS Office softwares
Great organizational skills
Effective communication skills
BA/BSc in Human Resources, Business or a related field