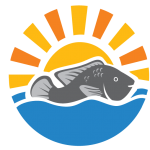 About the HR Manager position
We are looking for a qualified HR Manager to oversee all human resources operations and ensure they're aligned with our business goals.
Our ideal candidates should have solid experience with HR practices and employee management. You will communicate with Executive Leadership and with managers to implement HR initiatives, considering budget limitations and our company culture.
Ultimately, you should be able to act as a consultant on human resources management, policies and prevailing requirements.
HR Manager responsibilities are:
Overseeing HR activities
Implementing new strategies
Informing personnels about the HR regulations/policies
HR Manager requirements are:
Experience as a  HR Manager
Excellent management and organizational skills
Able to utilize the HR systems
Familiar with MS Office softwares
Great problem-solving skills
Effective communication skills
BA/BSc degree in Business, Human Resources or a related field