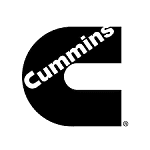 Cummins
We are looking for a talented Human Resources Generalist to join our team specializing in Human Resources for our Distribution Business Segment in Kitwe, Copperbelt Zambia.

In this role, you will make an impact in the following ways:

Provides staffing and recruiting support, evaluates structure, job design and headcount forecasting, and other people data review.
Implements tactics to select and maintain a diverse workforce.
Resolves conflicts and provides coaching and counseling on human resources matters for individuals or groups within the Business and Partners with managers and employees to resolve issues and concerns.
Ensures the accuracy and completeness of workforce information in human resources information systems.
Manages administration of and adherence to human resources policies and procedures; advises organizational and functional leadership on compliance with key legislative requirements.
Guide and Participates in initiatives to improve the overall effectiveness of human resources processes and work environment.
To be successful in this role you will need the following:

Bachelor or Master degree in Human Resources, Business, or related field.
Intermediate level of relevant work experience required, within a global company.
Builds constructive relationships with employees and other stakeholders; reinforces consistent application of Cummins standards applies knowledge of employment and labor law; effectively manages conflict; builds and maintains a joint, productive work environment through knowledge exchange and consultation.
Developing and delivering multi-mode communications that convey a clear understanding of the unique needs of different audiences.