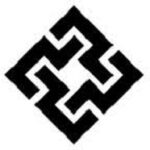 At First Quantum, we free the talent of our people by taking a very different approach which is underpinned by a very different, very definite culture – the "First Quantum Way".
Working with us is not like working anywhere else, which is why we recruit people who will take a bolder, smarter approach to spot opportunities, solve problems and deliver results.
Our culture is all about encouraging you to think independently and to challenge convention to deliver the best result. That's how we continue to achieve extraordinary things in extraordinary locations.
Job description:
Overall Job Purpose
To provide end to end HR consultancy service to the designated departmental clients and creating solutions that drive / impact change.
The position exists in order to provide support and educate line managers in the execution of HR-related activities and monitor line adherence to HR best practice and principles in order to help the mine achieve pre-eminence through its people.
To act as a principle point of contact and develop collaborative relationships that impact business outcomes.
Specific Job Responsibility
Managing the HR environment – 15 %
Outputs to deliver this accountability:
Execute strategic objectives as articulated by the HR Manager. Explaining key focus areas to line managers.
Assist line managers during the development of the organisation structures to ensure adherence to KML Organisational Structures.
Execute people change enablement plans for any major changes faced in the area including communicating with employees, line managers and trade union representatives. Provide input into the development of these plans when requested to do so.
Participate in process improvement projects initiated in the business unit or by HR on occasion to provide a view on the people impact of anticipated changes.
On a regular basis update the Org. Charts on the HR shared drive and Mine HRIS for the respective departments and ensure that changes are captured by Rewards & Benefits Team.
Maintain a weekly tracker of all outstanding issues in your respective departments and ensure closure of action points
To gather information on key metrics within assigned departments and ensure that information is supplied to HR Operations for use in management reports
To continuously engage with staff in assigned departments and to ensure resolution of emerging concerns promptly and effectively.
Managing People Resources – 15 %
Outputs to deliver this accountability:
With the assistance of Line managers identify staff that require to be promoted either through Pay round or Out of Cycle (OOC). Finalise the list and submit to Resourcing and Reward Team. Participate in promotion interviews.
Ensure that the performance review process is understood by line managers and employees and embedded in the business by conducting coaching sessions together with the training department to provide the necessary training.
Snap Check and Quality check a sample of performance assessments on a periodic basis to ensure that all staff have Performance Plans in place and provide feedback to line managers on the potential for improvement.
Participate in selected performance review discussions on request from line managers.
Be the first contact for Grievances from employees and liaise with the Line Managers on Grievances. Maintain a Departmental tracker for all Grievance Cases.
Advise line managers on the requirements of the discipline, capability and grievance processes and monitor their adherence to it. Engage the ER team for complex cases.
Participate as a Scribe in Disciplinary Hearings and ensure that minutes are done.
Ensure that all Managers in your respective Departments are trained in DC & G.
Maintain a tracker for Employee Surveys action plans for your respective Departments. Work with the ER Team to ensure that these are closed.
Work with the ER Team to ensure closure of all employee engagement actions.
Develop career management plans for identified roles together with line managers. Assist with explaining the details of the plans to the relevant employees.
Maintain a tracker of all colleagues on PIP and share the same with Resourcing and Talent Management Team. Develop detailed annual succession plans together with line management and ensure that such plans are updated when staff changes occur.
Communicate the Mine's wellness offering to employees and line managers on a proactive basis by sharing benefits of information supplied from the wellness team and encouraging employees to use the services.
Review absence information for the supported business area on a quarterly basis and raise any potential red flags with the line managers in the area. Develop action plans and own their implementation where required.
Supporting recruitment processes – 15 %
Outputs to deliver this accountability:
Meet with Line managers on at least an annual basis to advise them on their manpower planning.
Review applicant CV's for advertised roles and shortlist together with line managers to interview. Participate in interviews with the recruiting line manager.
Assist line managers identify vacancies within your assigned departments and if position is not available ensure created on HRIS.
Assist line manager with the recruitment authorisation process by ensuring the complete the Hiring request form. Ensure headcount checks are done and assist with the preparation of requests for additional headcount.
For every recruitment and placement ensure that line managers complete requisition forms and role profiles to ensure that all required elements are captured and that new roles have different accountabilities. Ensure that these are signed off by the HODs and the HR Manager before handing over to the Resourcing team. Quality check new roles and ensure that job evaluation is completed within predetermined timelines.
Ensure notification forms for Acting appointments are completed and signed off by the HODs, have it signed off by HR Manager and ensure letter is done by the Resourcing team.
During the recruitment process, educate line manager on the determined pay strategy. On request, obtain market data for the roles from Reward team and interact with candidates during the salary negotiation process.
Issue notifications to the resourcing team to prepare and issue offers of employment for standard contracts. Escalate any non-standard requests to the HR Manager for approval. Monitor effectiveness of departmental induction and form part of the departmental induction rotation to ensure that new employees understand HR requirements in their new roles. Ensure that requirements and best practice for departmental induction is understood by line managers.
Supporting people development – 10 %
Outputs to deliver this accountability:
On an annual basis, assist line managers to collate training needs to their areas and check back against a sample of personal development plans as identified in the Performance Development discussion. Ensure that all employees' needs are covered.
Monitor effectiveness of training interventions by reviewing reports generated by the training team and from discussions with the line. Provide feedback to the HR Manager on findings.
Based on feedback from line managers and employees, suggest changes to training approaches or training vendors to the HR Manager and the training development team.
Work with the Training team to ensure collection of all quarterly TNA's from the departments.
Entrenching the Mine's reward philosophy – 10 %
Outputs to deliver this accountability:
Communicate -specific pay strategy to line managers.
Educate line managers on the use of reward tools (e.g. payround guidelines and templates) and monitor the correct use of the tools.
Communicate payround objectives and guidelines to line managers and employees. Follow up on data submission from line and validate line manager payround increase and bonus recommendations when required to. Facilitate payround consistency checks on request from the HR Manager when required to.
Communicate -specific incentive schemes to relevant line managers and employees to ensure their understanding. Obtain feedback from line managers on the effectiveness of implemented schemes.
Communicate payroll policies (e.g. payroll cut-off dates, overtime rates, claims processes) to all new employees.
Monitoring employee exits – 5%
​Outputs to deliver this accountability:
When fixed term contracts expire, question line on the requirement for the continued use of contract staff or whether the role is permanent. Inform the HR Manager of the contracts expiring the following month for approval to be sought.
Receive resignation letters accepted by line managers and confirm with the HODs whether they are accepting the resignation or not.
Ensure the Exit formalities are completed including the exit interviews. Analyse reasons for leaving and determine whether follow-up action is required to try and retain the individual. Ensure that exit interviews for all key roles are undertaken.
Communicate reassignment to affected employees together with line managers during restructure processes. Ensure that employee issues and concerns are addressed and refer unresolved major issues to the Employee Relations team when required.
Job Specific Competencies
Negotiation and influencing at managerial level
Communication skills
Analytical skills
Business management acumen
PC Literacy
Facilitation
Change management
Reward management
Talent Management
Planning
Report writing
Key Job Attributes
Detail Orientation
Problem Solving
Building relationships
Customer Service Orientation
Bold
Smart
Driven
Team Player
Experience Required to Perform in this Job
Essential
At least 5 years formal work experience
At least 3 years in Human Resources in a project management or HR Support Department
Demonstrated knowledge of local labour laws and HR Regulations, policies and procedures.
Member of ZIHRM
Qualifications
Preferred
Project management
Business management experience
Degree in Human Resource Management or equivalent