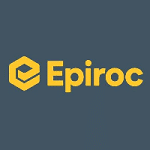 Functional area: Human Resources
Country: Zambia
City: Chingola
Company name: Epiroc Zambia Limited
Date of Posting: September 27, 2021
Last date to apply: October 14, 2021
​Purpose of the role​
To actively contribute to and execute the People & Leadership strategy and action-plans, in close collaboration with line managers. ​
Core responsibilities / expectations
Drive the local People and Leadership agenda aligned with the regional People and Leadership strategy
Drive a performance culture and continuous improvement
Attract, select and develop the best talent to build high performing teams
To ensure we have a strong pipeline of internal talent performing in their current roles and capable and motivated to develop into new roles in the company.
Strengthen leadership to make sure we have leaders who actively work with People Management in order to create lasting results.
Contribute to a lean and agile organizational design with the skills needed now and in the future.
To ensure a learning culture with continuous development and growth
Actively promote OneHR through collaborate in a team of HR resources from both the region and from CoE with the aim to deliver a great employee and manager experience
Drive Change management approach when needed
Execute compensation and benefit strategy including driving the regional pay adjustments and yearly performance calibrations
Safeguarding of labor relations and provide senior support in labor law issues
Ensure compliance with applicable internal policies, law and regulations
Be a role-model for the digital and data-driven way of working ​
Knowledge and experience
5 years of experience from broad HR roles, preferably from similar industry
Bachelor degree in Human Resources Management, Business Administration or Behavioral Science
Fluency in English is a key requirement, mastery one ore more other key regional languages such as French and / or Portuguese is highly desirable
Experience of HR transformation initiatives including digitalization
Experience of working with SuccessFactors or other cloud-based HR systems is highly desirable
MS Office experience
Previous experience and knowledge of labor law
Previous experience of coaching ​
Personality
Excellent communication skills, both written and verbally
Great interpersonal skills with the aptitude to quickly build trust with internal stakeholders
Business acumen, deep understanding of the business
Curious mind-set with a will to drive continuous improvements
Positive attitude, seeking for opportunities
Coaching abilities and enjoy to develop others
Can demonstrate courage and integrity
Strong sense of ownership
Result-oriented
United. Inspired. Performance unites us, Innovation inspires us, and commitment drives us to keep moving forward.
In the 150 countries where you can find Epiroc, we encourage our employees to take ownership of their own development and careers with the support from their leaders.
We are committed to give you every opportunity to succeed in a culture of innovation, diversity and collaboration, combined with a caring atmosphere.
Diversity and sustainability are key to grow fresh and innovative ideas and solutions for our customers. Epiroc is a leading manufacturer for the mining and infrastructure industries. Learn more at www.epirocgroup.com