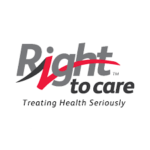 Right to Care - Equip Zambia
About the Organization
Right to Care (RTC) is a non-profit company with a vision that all HIV-positive patients receive high quality treatment, care and support, improving their quality of life and productivity in South Africa and other African Countries.
The EQUIP Consortium is led by Right to Care (RTC) in collaboration with four other Africa based Partners. The EQUIP Consortium provides countries with innovative and customized solutions that increase HIV testing and linkage to care, widens the coverage of ART, expands capacity for viral load monitoring and improves retention of patients on ART. With the support of USAID, EQUIP is designed to provide rapid responses to the needs of high-priority PEPFAR countries.
Job Description
To provide HR administrative support for the whole HR function (i.e. recruitment, induction, remuneration, performance management, employment relations, HR policy and procedures, learning and development, health and safety, and exiting) on a day-to-day basis and assist in the implementation of various HR-related activities and tasks.
Employee Induction
Assist with the induction and orientation of new employees by administering all relevant documentation.
Assist managers in producing induction plans for new staff.
Provide line managers with relevant induction templates to ensure a smooth onboarding process for the new employees.
Communicate the employee induction plan and roster to the HR Management Team on a monthly basis.
Recruitment and Placement of Staff
Administer the recruitment process in accordance with the procedure, including (but not limited to) placing adverts, liaising with recruitment agencies, managing candidate correspondence, placing adverts, shortlisting, interviewing, arranging assessments and ensuring that the recruitment process is well-documented.
Conduct interviews for junior-level positions as approved by the HR Management Team.
Ensure that all personnel files that are submitted to payroll are recorded.
Produce and issue offer letters and employee contracts to the successful applicant and regret letters to unsuccessful interviewees.
Conduct relevant pre-employment checks prior to issuing offer letters and contracts of employment.
Complete new starter paperwork and submit to the Payroll Department for processing.
General Administration
Provide comprehensive HR administrative support such as minute taking during formal and other HR meetings.
Record and prepare procurement requests for Finance (stationery, catering, etc.).
Support the implementation of HR systems or databases; to enter data and maintain these accordingly.
Maintain a proper confidential system for personnel records for all employees in order to provide a comprehensive, efficient, accurate and current record of all matters pertinent to employment, transfer, tenure, retirement, leave and promotion.
Prepare and maintain a database of all job descriptions in a consistent format.
Maintain current and historical databases for personnel records.
Compile relevant letters (i.e. contract renewals, transfer, increase, promotion, retirement, retrenchment, change in working conditions, maternity leave agreements, certificates of service, acknowledgment of debts, confirmation of employment etc.).
Collate all relevant month-end input for HR and Payroll (i.e. timesheets, starter packs, etc.).
File all relevant HR documentation including (but not limited to) pension fund, medical aid, contracts of employment, disciplinary actions, professional body registrations and other recordkeeping.
Maintain the HR Portal on SharePoint and ensure that all documents are properly maintained.
Manage the boardroom booking system and prepare boardrooms for meetings (i.e. IT setup, refreshments, etc.).
Schedule appointments for the HR Management Team, as may be required from time to time.
Sort and distribute incoming post delivered to the HR Office.
Liaise with the travel coordinator for all HR-related travel and assist with travel bookings for the HR team.
Ensure that the relevant country travel information is made available to the HR Management Team (e.g. vaccinations, currencies, etc.).
Provide administrative support related to the employee exit process (booking exit interviews, issue final termination documentation, etc.) to employees
Employee Relations
Respond to general queries from managers and employees, directing them to the appropriate policies and procedures.
Provide administrative support to the HR Management Team in HR processes, including note taking at investigations or formal meetings.
Act as the first point of contact in assisting employees and managers with HR-related queries.
Answer and forward calls within the Human Resources Office.
Take messages and direct queries where needed.
Greet visitors to the Human Resources Office in a welcoming and friendly manner.
Distribute the monthly staff listing, recruitment and any other relevant HR reports to the HR Management Team.
Assist the HR team with the preparation of ad hoc reports.
Produce monthly ESS / Time and Attendance reports and notify the relevant HR Manager of any discrepancies.