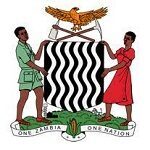 Ministry of Health
THE REPUBLIC OF ZAMBIA
MINISTRY OF HEALTH
LUSAKA PROVINCIAL HEALTH OFFICE
EMPLOYMENT OPPORTUNITIES
INTERNAL ADVERTISEMENT – MINISTRY OF HEALTH (LUSAKA PROVINCE)
Lusaka Provincial Health Office (LPHO) with Support from the Centers for Disease Control and Prevention (CDC) invites applications from suitably qualified persons in Lusaka Province to fill the under listed positions:
Job Title: HIV/TB Clinical Mentor (3)
Location: Districts within Lusaka Province
Job Purpose: The District HIV/ TB Clinical Mentor will work in collaboration with the District Clinical and Nursing staff in designated health facilities to mentor facility staff in provision of quality patient care and support the clinical management of HIV infected individuals including the provision of Anti-Retroviral Therapy (ART). The District HIV/TB Clinical Mentor will also work with LPHO technical staff to address and implement interventions that contribute to provision of quality health care services through onsite technical support, mentorship and supervision.
Reports to: HIV/ TB Medical Officer
Main Responsibilities:
Provides appropriate clinical care, interprets test results and provides appropriate treatment as per National ART/TB guidelines;
Work with facility In-charge to support the delivery of HIV/TB related clinical and Nursing care services in line with the National goal to achieve the 95:95:95 Strategy;
Liaises with HIV/TB District Medical Mentor to support the delivery of HIV/TB-related services in all areas of support within designated catchment areas;
Supports the prevention and control of HIV/TB through implementation of evidence based strategies at facility level and provides feedback to the District and Provincial Health Office teams;
Works in collaboration with the HIV/TB District Medical Mentor to provide mentorship and capacity building for smooth implementation of quality clinical care and nursing services;
Works with the Public Health Specialist to ensure high quality screening for HIV/TB and STI treatment according to National guidelines;
Responsible for coordination with Laboratory Focal Point Persons to ensure rapid turnaround of Laboratory results;
Works with Clinic Staff to identify and implement Quality Improvement projects;
Supports the facility teams in organizing patient flow by ensuring that data management and record keeping meets minimum standards;
Organize monthly Clinical and Quality Improvement meetings;
Establish a system of identifying, recording and tracking clinical laboratory results;
Work with facility staff to improve phlebotomy techniques, labelling and storing of specimens, and other problems related with lab logistics;
Work with Pharmacists to ensure the supply chain of commodities is not interrupted;
Compiles weekly, monthly, quarterly and annual reports from the health facilities and share with the HIV/TB District Medical Mentor, District Health Office and Provincial Health Office and
Perform any other duties as maybe assigned by the supervisor.
Required Qualifications, Skills and Experience
Grade Twelve (12) School Certificate with Five (5) Credits or better including Mathematics, Science and English;
Diploma in Clinical Medical Sciences;
Must be registered with the Health Practitioners Council of Zambia and have a valid Practicing License;
Minimum 3 years' experience, preferably in an HIV/TB program;
Trained in Adult and/or Paediatric ART management with clinical experience in ART and
Must be computer literate
Other Attributes
Must have high level of confidentiality and Integrity;
Trustworthy and Honest;
Must be a team player and
Ability to work with minimal supervision
Interested candidates currently employed under the Ministry of Health in Lusaka Province are encouraged to apply for one position only. Candidates meeting the above stated qualifications and attributes are required to submit their applications with the following documents; Curriculum Vitae with Three (3) traceable Referees, Academic and Professional Qualifications, Full Registration with relevant Professional Bodies and valid Practicing Licenses where applicable to the address below by Wednesday, 14th July, 2021. An attractive package will be offered to successful applicants who will be appointed on Contract for an initial period of One (1) Year subject to renewal depending on performance.
Applications should be clearly marked with the position being applied for and applicants should provide valid phone numbers for ease of communication.
Only shortlisted candidates will be contacted.
The Provincial Health Director
Lusaka Provincial Health Office
Plot Number 3 Saise Road, Longacres
P.O. Box 32573
LUSAKA
Find Zambia Jobs – The best job board for Jobs in Zambia