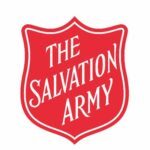 Job Title: Health Officer
Health Officer Job Responsibilities
Work with the Salvation Army health institutions in Zambia and ensure that they are adhering to the standards and guidelines of both the Ministry of health and the Salvation Army.
Supervise all Primary Health Care programs such as HIV and MCH programs that the territory is implementing through its projects.
Provide guidance and advise to THQ on all health related issues.
Involved in resource mobilization through proposals for funding for health projects in the territory.
Develop the assessment plan for health institutions which includes colleges,
Develop the TSA reporting system for the health institutions
Act as a link between THQ (Territorial Headquarters) and the health institutions including Mitanda Home for the aged and ensure that all standard operating procedures are adhered to.
Be the liaison person between the Salvation Army and the Ministry of Health.
Be able to design good responses in collaboration with the Ministry of health during outbreaks.,
Attend all program meetings as needed.
Provide quarterly reports to management on all Health related programs and projects.
Health Officer Abilities and Skills:
Knowledge of Health policies and able to analyze them.
Familiarity with project and department budget process and tools
Administrative policies and procedures
Conflict management and problem solving skills
Leadership ability
Multi-tasking ability
Communication, meeting, and presentation skills
Strong interpersonal skills, build relationships with stakeholders
In addition to English, should be able to communicate in a number of local languages,
Commitment to Salvation Army's development and Christian values
Education, Experience, and Licensing Requirements:
Bachelor's degree in health related field
A master's in Public Health will be an added advantage
Experience of having worked in health field for 8 years with 3 years in senior management or advisory position. Working in the public sector is an added advantage.
Valid class B manual driver's license or higher with more than two years
Registered with the Health Professional Council of Zambia or General Nursing Council
Find Zambia Jobs – The best job board for Jobs in Zambia