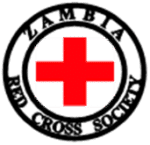 Website Zambia Red Cross Society (ZRCS)
The Organization
The Zambia Red Cross Society (ZRCS) is a Humanitarian Organization established in 1966 by an Act of Parliament CAP 307 of the laws of Zambia as an auxiliary institution that augments government efforts in humanitarian assistance. ZRCS is part of the International Red Cross movement known as International Federation of the Red Cross and Red Crescent Societies (IFRC). In line with its mandate, ZRCS works with various actors in collaboration with Government of Zambia in responding to both man-made and natural disasters. In order to strengthen coordination and management of its Health and Care Unit, ZRCS hereby invites applications from dynamic, qualified and experienced individuals in related field to take up a positions of Health and Care Manager
Position: Health and Care MANAGER
REPORTING TO: Assistant Secretary General
WORKPLACE & CONDITIONS – Based in Lusaka at ZRCS HQ Offices but oversee all the project under the unit
EMPLOYMENT TYPE:
2-years fixed Contract with possibility for extension contingent on satisfactory performance and funding
EXPECTED DATE OF DEPLOYMENT: March 2021
JOB SUMMARY
The role of the Health and Care Manager (HCM) is to plan, direct and control the activities of the Health and Care Department. The job holder will be rresponsible for the overall technical support and management of health and care programs (WASH, HIV/AIDS and HEALTH) consistent with the ZRCS' and related country strategic plans. He/she will be responsible for monitoring evolving humanitarian situation in the country and consider strategic and immediate responses through development of proposals and plan of action, overseeing project implementation to ensure satisfactory results. Represent ZRCS in health coordination meetings at country and international level. Liaise and coordinate with line ministries in project implementation
The Health and Care Manager will, in collaboration with the DM Manager, implement the ZRCS emergency preparedness program, including strategies to reduce risks from known and emerging epidemics, and improve the community's and ZRCS's ability to respond effectively to health disasters. The HCM will be expected to apply best practices for program management, designing and following project implementation plans, ensuring financial compliance, proper budget management & oversight, effective monitoring and evaluation systems, and timely complete reporting and analysis. The HCM will be key in building and strengthening existing partnerships both with internal and external partners.
REQUIREMENTS
Bachelor's Degree in Development Studies, Social Work, Project Management combined with Health Sciences is required. A Masters' Degree in Public Health or Social Science will be an added advantage.
Minimum of a combined 5 years' hands on professional experience in managing or coordinating health and social related programmes is a must.
Additional PMER qualification and experience is desirable
Excellent skills in coordination and partner relationship building with other agencies and organizations
Strong project management background with good organizational and coordination skills.
Experience in humanitarian sector and good understanding of government system will be an added advantage.
Experience in financial management including budget preparation and control
DESIRED COMPETENCIES AND SKILLS
Excellent planning and coordination skills
Good budgetary and financial skills
Ability to work under pressure and managing multiple, competing priorities
Excellent communication –verbal and writing skills
Good skills in proposal development and reporting
Ability to work in a divergent environment including other National Societies
Flexibility and ability to learn new ideas and adopt them in Health programming
Ability to lead and manage a team
Proficient in computer skills
To apply, please click the apply button below.
SUBMISSION OF APPLICATIONS CLOSES ON 8TH February 2021 AT 17:00HRS AND NO LATE SUBMISSIONS SHALL BE ACCEPTED.
ZAMBIA RED CROSS SOCIETY IS AN EQUAL OPPORTUNITY EMPLOYER