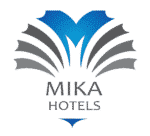 PURPOSE: You will be reporting directly to the Chief Operations Officer or his designated nominee and ensure that all Marketing activities meet their short & long-term targets in line with budget forecasts.
RESPONSIBILITIES
Will have a solid background in growing businesses through all possible avenues and successfully drive all marketing initiatives with a positive return on investment.
Will be a highly motivated, creative and a hands-on professional with the expertise to identify, target and grow all prospective customers
Will be an expert at leveraging a multitude of channels and be up to date on the latest technologies.
You will develop a solid in-depth knowledge in all facets of marketing including product marketing, brand development, creativity, advertising, outbound marketing, team building, lead generation, direct mail marketing, web design, e-commerce, product launch and B2C.
Develop, operate and maintain commercial systems and procedures that will meet the needs of the organization
Build and manage a sales force and distribution network capable of marketing and selling the Mika Hotels brand to other prospective clients.
Measure the sales teams progress against leading indicators
Assist in negotiating pricing, terms and conditions with partners that hold mediums that we are likely to us for marketing Mika Hotels and sister companies.
Manage and meet marketing expense budgets
Develop and continuously evaluate/adjust promotional and advertising activities
Deliver innovative business models, branding, and marketing approaches
Develop the core positioning, messaging and segmentation for our Mika Group of Hotels products
Develop systems on how to collect market Intelligence prospective clients, competitors and new markets that are available.
Develop highly tailored content for presentations, demonstrations, datasheets, white papers to would be our clients
Deliver effective presentations and product demonstrations as needed to support analyst, partners, and prospective customers
Develops and maintain advertising plans, controlling online advertising activity & developing & managing print campaigns & advertising
Builds relationships with publishers to maximize effectiveness of print advertising / advertorial
Proposes and develops email campaigns to current and potential customers.
Develops & maintains Public Relations activities.
Reviews and prioritizes sponsorship opportunities to further the brand and drive sales in a cost efficient way.
Manage your budget diligently and make every decision as to optimize the return on every investment made.
Be prepared to review, change and flexibly manage your plans subject to the needs of the Mika Hotels business.
Serve as the point of contact for customers on contractual matters. Act as contractual "middleman" between company employees and customers
Develop and implement procedures for Marketing and administration in compliance with company policy, where appropriate, contribute to or influence company policies.
Develop a Marketing Management plan and outlining the way forward on Marketing strategies that will be implemented for the group.
ACCOUNTABILITIES
What you are accountable for achieving KEY MEASURES
How will you be measured
Business Development
Marketing
Bring on new business to the company
Put in a Business Development Strategy
Submit at least 10 tenders per month
Put in place a standard 3W Marketing plan for the group
Put in place clear systems to track new potential clients
Other Duties
Training of staff – Each Mika Hotels Manager will ensure continuous training is carried out on all staff who report to you. This is in line with the overall objectives of Mika Group. All training must be documented.
Each Mika Hotels Manager will ensure with the help of the accounts officers that all Mika Hotels accounts are produced schedule and send to the approved recipients.
Each Mika Hotels Manager will ensure that all Mika Hotels health and safety policies and procedures are adhered to within your area of operations.
Each Mika Hotels Manager assist the Business Development Manager in getting new business & maintaining existing contracts
Each Mika Hotels Manager will ensure that all Mika Hotels Human Resources policies and procedures are adhered to within your area of operation
Public Relations – each Manager is responsible for Mika Hotels public relations with the clients, client's employees, visitors, suppliers, subcontractors and investors. Mika Hotels is desirous to maintain a good relationship with its employees and this also needs to be taken into account. Support in all these functions is provided by Mika Hotel's Group employees.
You will perform other reasonable tasks that may be requested by your superior from time to time.
QUALIFICATIONS AND PERSONAL ATTRIBUTES
Minimum of a Bachelor's degree in marketing, Business Administration or related field with a at least 5 years' experience in a Marketing position at a Managerial level or any equivalent combination of education and experience sufficient to perform job duties may be considered
Have a proven ability to grow an established company as a well know brand.
reactive, self-motivated, proactive and confident
You want to see the results of your work first hand
You're analytical, strategic, a good writer, good in front of Customers
Able to formulate plans and persuade others to support such plans
PowerPoint master, strong on Excel
Experience in strategic planning and business development
Experience managing a diverse team and strong willingness to build capacity of local staff
Have demonstrated success defining and launching excellent products
Has experience in developing advertising campaigns both online and print
Strong verbal and written communication skills
All qualified and interested individuals should send their detailed curriculum vitae and a cover letter to [email protected] . Dateline for the above opening is Sunday 11th April, 2021. Hard copy applications can be dropped at Mika Hotel Limited in Kabulonga. Be informed that only shortlisted candidates will be contacted for further engagements.