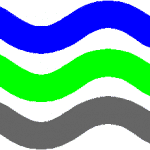 North Western Water Supply and Sanitation Company Limited
The North Western Water Supply and Sewerage Company Limited (NWWSSCL) is a commercial utility, providing water and sanitation services in the North – Western Province. The Company has a vision of "striving for excellence in water supply and sanitation". It is value driven and performance oriented and since inception in the year 2000 has been among the top performing utilities. NWWSSCL is an equal opportunity employer and seeks to recruit high profile, self-motivated, innovative, honesty, committed, adequately qualified and appropriately experienced persons to fill the following vacant positions in a challenging environment. The Company operates in Eight (8) Districts; Solwezi, Mwinilunga, Kasempa, Mufumbwe, Manyinga, Kabompo, Zambezi and Chavuma. The Company envisioned to take over provision of water and sanitation services in the newly created districts of Mushindamo, Kalumbila and Ikelenge.
HEAD PROCUREMENT – G3 (X1)
1.0 Reporting Line:
Managing Director
2.0. Job Purpose:
To manage the supply chain function by procuring goods, services and works for NWWSSCL in order to support smooth, efficient and effective operations and service delivery.
Main Duties and Responsibilities
3.1. Receives and scrutinizes purchase requisitions to ensure correctness of specifications and approved by authorized signatories.
3.2 Maintains and updates regularly the list of suppliers in conformity with Company procedures and guidelines
3.3. Sends enquiries to suppliers as per approved suppliers list or the suppliers used before
3.4. Sources for at least 3 quotations from each selected supplier, evaluates received quotations and recommends preferred suppliers to the Director Finance, after taking into account the price, quality, delivery period and point of delivery.
3.5. Raises purchase orders to selected suppliers and makes follow ups with suppliers to collect goods or ensure timely delivery of the same.
3.6 Makes follow ups with suppliers to ensure compliance to specifications and delivery deadlines as to ensure timely receipt of specified goods and services.
3.7. Organizes in consultation with the chairperson the monthly management tender committee meetings and acts as secretary/records proceedings and decisions reached to guide procurement of goods and services for the Company.
3.8. Prepares bidding documents for formal tenders and manages tender closing and opening, tender evaluations and contract awards to ensure competitive tendering and adherence to Company procedures
3.9 Sources new sources of supply, negotiates with suppliers' better terms on prices, credit terms and discounts to ensure cost saving
3.10. Prepares timely procurement reports in order to facilitate decision making.
3.11 Performs any other duties as assigned by the supervisor from time to time.
4.0 Knowledge and Skill Requirements
4.1 Minimum Academic qualifications:
Grade 12 School Certificate with Five 'O' Credits including Maths and English Language
4.2 Minimum Vocational/Professional qualifications:
Full CIPs or a Bachelor's Degree in Purchasing and Supply.
4.3 Minimum relevant work experience.
 A minimum of 5 years post qualification experience in a reputable organisation.
4.4 Required competencies/Personal qualities:
Knowledge of Company tender procedures
Technical knowledge in procurements
Very Good negotiation skills
Excellent Oral and Written Communication Skills
High integrity and confidentiality
Computer Literate and dependable
Possesses good project management skills
Good interpersonal skills
Self- motivated and a team player
Values time and is open minded
Mature and has good judgement
Must be a registered Procurement Professional with ZIPS.
Applications accompanied by copies of certificates, curriculum vitae, day time contact telephone number(s) and at least three traceable referees should reach the undersigned not later than Friday, July 30, 2021.
The Managing Director
North Western Water Supply and Sanitation Company Limited
MEMA House, Mwanawasa Street
P O Box 110184
SOLWEZI