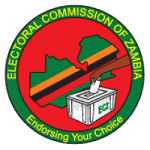 Electoral Commission of Zambia
The Electoral Commission of Zambia seeks to recruit a qualified and experienced Zambian national to fill in the position of Head Procurement.
Purpose Of The Job
To develop and implement procurement and storage strategies to ensure the availability of goods and services for the Commission's operations in compliance with the Commission and Public Procurement Policies.
Reporting Accountability
Reporting to the Chief Electoral Officer
Key Responsibilities
Conducts procurements as per annual procurement plan.
Prepares draft tender documents for the procurement of goods and services.
Disseminates tenders to prospective suppliers of goods and services and receive tenders.
Manages tender evaluations and communication of procurement decisions to relevant stakeholders such as user departments and suppliers.
Prepares evaluation templates that will ensure objective evaluation of bids on the basis of price, quality, delivery and undertakes technical evaluations.
Drafts Committee Papers for the Procurement Committee.
Responds to customers and supplier inquiries.
Negotiates with approved suppliers to obtain the most competitive price, quality and delivery.
Follows up the supply of goods and services as per contract.
Prepares inputs for contracts.
Maintains records of suppliers and performance.
Surveys the market for prices and delivery conditions.
Identifies training needs of staff in the department and facilitates appropriate capacity building through the performance management system.
Performs any other related duties that the supervisor may reasonably request from time to time.
Qualifications
Full Grade Twelve (12) Certificate or its equivalent.
Minimum Bachelor of Science Degree in Purchasing and Supply Management
Possession of Master of Science Degree in Purchasing and Supply Management and experience in Public Sector Procurement will be an added advantage
Valid Membership of the Zambia Institute of Purchasing and Supply (MZIPS).
Eight (8) years post qualifying relevant experience, three (3) of which must be at senior management level.
Knowledge of the Public Procurement Act No.8 of 2020 is a must
Valid driving license and accident-free personal driving experience in the last three years.
Personal Attributes
Non-partisan.
Honest and reliable with moral strength.
Proactive and innovative.
High degree of integrity.
Tact and diplomacy.
Self-starter.
Should be able to plan and work with minimum supervision.
Skills Required For The Position
Should be able to interpret legislation applicable to the Public
Procurement Act and operations of the Commission.
Good inter-personal and communication skills
Analytical, organizational and leadership skills
Strong ICT skills.
Report writing and general written and oral presentation skills
Interested candidates should send their applications to the undersigned, enclosing detailed curriculum vitae, copies of certificates and contract number including details of three (3) traceable referees and their contact numbers not later than Friday 14th January, 2022.
The Chief Electoral Officer
Electoral Commission of Zambia
Elections House, Haile Selassie Avenue
P.O. Box 50274
LUSAKA
NB: Only shortlisted candidates will be contacted.