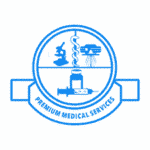 Premium Medical Services Limited
Head – Pharmacy
Supports pharmacological services by maintaining stocking reordering, assembling, and distributing medications and other pharmaceutical products.
MAIN DUTIES AND RESPONSIBILITIES
Maintains pharmacy inventory by checking pharmaceutical stock to determine inventory level, anticipating needed medications and supplies, placing and expediting orders, removing outdated drugs.
Maintains a safe and clean pharmacy by complying with procedures, rules, and regulations.
Receive written prescriptions or refill and verify that information is complete and accurate
Maintains proper storage and security conditions for drugs Protects clients and employees by adhering to infection-control policies and protocols
Orders, labels and counts stock of medication, chemicals, and other pharmaceutical supplies.
Act as a patient advocate by ensuring that the patient's prescribed drug therapy is followed as prescribed.
Organizes medications for dispensing by reading medication orders and prescriptions; preparing labels, calculating quantities assembling intravenous solutions and other pharmaceutical therapies.
Prepares reports by collecting and summarizing information.
Helps health care providers and patients by answering questions and requests pertaining to drugs.
Promotes patient drug compliance.
Report patients' drug adverse events
Work as part of a team to provide support to other members of the health care team.
QUALIFICATIONS/EXPERIENCE AND SKILLS
Grade 12 Certificate or its equivalent
Degree in Pharmacy Registered with the Health Professions Council of Zambia Holder of a valid Practicing License
At least Five (5) years relevant work experience
Experience with working in the private sector is an added advantage
Must be Computer literate Must be a team player.
Analyzing information
Must have a cheerful attitude
Should you be interested in applying for these roles, please submit your Cover Letter, Detailed CV, copies of relevant qualifications, professional accreditation, registration and NRC/Passport to the:
The Chairperson
Recruitment Committee
Premium Medical Services Limited
PO Box 35177
Lusaka
Or send e-mail with content to [email protected] The closing date for receiving of applications is 8 April, 2022.