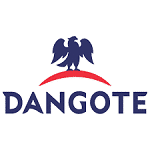 Description
Manage DCZL tracking department
Provide direct supervision to the tracking team, including development of individual roles and responsibilities, definition of tasks, development and documentation of professional development plan, and conducting performance appraisals with supervise.
Ensuring that trucks keep within designated speed limits.
Ensuring that drivers adhere to delivery deadlines
Gives report on functionality of the truck
Acts as transport watchdogs.
Overseeing and responding to the day-to-day activities.
Any other duties as assigned.
Requirements
A minimum of three (3) years of related experience,
Diploma in Transport and Logistics
Grade 12 Certificate
Proficiency in Microsoft office suits/SAP applications.
Great Communication Skills