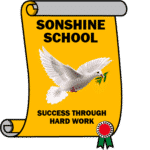 Sonshine School is a private institution under Northmead Assemblies of God Church located in Olympia Park, Lusaka. We provide quality education in nursery, primary and secondary school levels.
We are looking for a qualified Head of Social Sciences Department to take full responsibility for the running of the Department. This means ensuring the provision of top class education for pupils, with a strong commitment to spiritual, character, and leadership development. He/she should also be an experienced teacher of Civic Education and English Language.
Position
Head of Social Sciences Department with the following teaching combination – Civic Education/English
Responsibilities
The following are responsibilities of the Head of Social Sciences Department:
Oversee the running of the department in all facets.
Ensure that members of staff execute their work professionally.
Attend to visitors and parents that visit the department.
Offer spiritual and moral support to members of staff and pupils.
Conduct devotion with members of staff.
Coordinate assessments in the department and monitor students' academic progress using the tracking system.
Orient new members of staff assigned to the department.
Identify training needs of all members of staff at the department.
Conduct performance appraisal and evaluation for members of staff.
Advising and contributing to curriculum development at school.
To liaise with management on matters that relate to the efficient and effectiveness of managing the department.
To ensure high levels of discipline are upheld among members of staff and pupils.
Draw the section budget and carry out purchases if assigned.
Manage resources in the department.
Carry out other lawful duties assigned by management.
Formulate policies and keep recorders for the department.
Qualifications:
A minimum of Bachelor's Degree in Education.
Certification by TCZ (Teaching Council of Zambia)
Not less than 3 years teaching experience will be an added advantage.
Terms: Salary, terms and conditions of employment as per contract.
Please submit your soft copies of resume, cover letter, references and applicable certifications to the following email; [email protected] and copy [email protected]
Note:
Incomplete applications will not be considered.
Only shortlisted applications will be contacted.