Full Time
Applications have closed.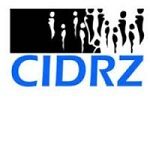 Centre for Infectious Disease Research in Zambia (CIDRZ)
The Centre for Infectious Disease Research in Zambia (CIDRZ) has been funded to host the HIV Control Working Group (HCWG), co-chaired by Drs. Yogan Pillay and Izukanji Sikazwe. The HCWG is comprised of  African experts with relevant experience from diverse sectors, predominantly based within the Sub-Saharan African region to work collaboratively over 24- months to develop:
(i) A framework that identifies the necessary components for long-term sustained HIV control with particular reference to the Sub-Saharan African context.
(ii) A forward-looking research and program implementation agenda that informs country progress and achievements and identifies knowledge gaps which impede the provision of clear guidance to countries about how best to target their systems-building investments.
The HCWG will be supported by a Secretariat hosted by CIDRZ staffed by a full-time Head of Secretariat, whose role is to provide overall strategic leadership and management of the HCWG's technical, operational and administrative functions. Ensuring the HCWG's mission, vision and outcomes are attained, and under the stewardship of the co-chairs, the Head of the Secretariat must define the HCWGs strategic vision and is accountable for implementation and achievement of the results.
Location – Hybrid/remote 15% in-country (Zambia)
Key responsibilities
Manages secretariat personnel and human resource matters and further strengthens performance management by tracking key performance indicators
Effectively manages operational or financial matters to deliver on the objectives of the HCWG
Ensures the transparent and effective financial and administrative functionality of the HCWG secretariat
Oversee the management and implementation of all HCWG  technical support contracts in line with CIRDZ's procurement systems and practices to ensure value for money delivery
Fosters and maintains effective partnerships and operational collaboration with public and private partners, including governments in the region, multilateral agencies, donors, non-governmental organisations, the private sector, civil society, and communities affected by HIV/AIDS
Represents the HCWG and its work with external stakeholders to build effective partnerships with key stakeholders to support the work of the HCWG
In collaboration with the co-chairs, interacts with governments at the highest political level to advocate for an appropriate level of national resources to be directed to HIV control
Develop an effective communication strategy for stakeholder engagement; and maintain effective communication with all stakeholders
Reports to the HCW-co-chairs on the operational, administrative, and financial aspects of the on an ongoing basis and  HCWG meetings
Ensures that the Co-chairs are made aware, in a timely way, of key strategic and other material operational challenges the HCWG Secretariat is encountering in the course of its work
Represents the Secretariat at HCWG meetings, and ensures effective and timely preparation and distribution of all materials in accordance with the relevant policies and procedures
Communicates HCWG meeting outcomes to the secretariat staff, and other relevant stakeholders.
Qualifications
MBCHB (or related Medical degree) with post-graduate training, or PhD in health related field
Extensive experience 15 years or more, of successful strategic management and leadership in public, private, regional or international organisations
A good understanding of the sub Saharan region and ability to lead efforts for a more effective and coherent response at all levels
In-depth knowledge of the HIV epidemic and response as well as expertise and experience Knowledge and understanding of key populations, vulnerable groups and those affected by the HIV epidemic
Excellent understanding of working in Sub Saharan Africa, including implementation challenges
Experience and knowledge related to HIV/AIDS and/or public health at the national, regional and international level, with working experience in at least 2 countries on the continent
Experience working with multiple, relevant sectors, including regional or international organisations, governments, NGOs, scientific community, implementers and the private sector
Strong language skills: ability to work in English. French and/or Portuguese will be an added advantage.
Competencies
Vision, understanding and strategic thinking on the challenges and opportunities that face the sub-Saharan region's sustainable HIV response
Demonstrated commitment to promote involvement of people living with, or affected by HIV
Strong analytical, creative and technical skills, experience, and ability to lead forward the agenda for HIV control and effective use of available resources
Political and cultural sensitivity, and external representation skills, with proven ability to relate and work effectively and strategically within a multicultural environment; and
Understanding of governance processes at regional, international or national levels
Competence in staff management and administration processes within national, regional, international organisations, public or private sectors, or NGOs
Proven ability to delegate effectively
Proven ability to identify and nurture talent, to encourage diversity, and foster team work and team building
Excellent interpersonal skills, cultural and gender sensitivity and respect
Suitably qualified candidates are invited to apply. However, only shortlisted candidates will be contacted.