Full Time
Applications have closed.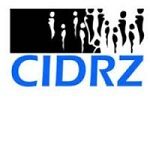 Centre for Infectious Disease Research in Zambia (CIDRZ)
Head of Procurement and Stores Ref. No. HP/OP/03/10/22
Reports to the Deputy Chief Executive Officer. The incumbent is responsible for planning, management, and coordination of the department, including purchasing materials, goods and services, as well as the processes related to receiving, storing, and distribution of goods and materials.
Main duties
Provides leadership to the department, including staff recruitment, retention, training and creates a conducive working environment to enhance staff productivity.
Develops Service Level Agreements (SLAs) between the Procurement & Stores department and the Central Laboratory for critical laboratory procurements and other generic procurements for other CIDRZ departments.
Identifies metrics for measuring the efficacy of all SLAs and puts in place robust measures for policing these performance indicators.
Forecasts CIDRZ procurement needs, weekly or monthly depending on internal client, and prepares monthly procurement pipelines reports.
Reviews invoices, orders, consumption reports, and demand forecasts to estimate expected delivery times, initiates reorders, and sets deadlines for reorder.
Reviews overall CIDRZ stores requirements and develops strategies for maximizing available stores capacity and institute cost reductions/savings for outsourced storage facilities.
Provides general oversight for customs clearing for all inward (oversees) shipments and examine invoices and shipping manifests for conformity with tariff and customs regulations.
Develops and documents all standard and emergency operating procedures for receiving, handling, storing and distributing goods for all CIDRZ client departments.
Specifies Key Performance Indicators in the delivery of efficient procurement services and stores management for internal clients.
Oversees the preparation of tender documentations (ITTs, RFPs, RFQs) for all large and complex procurements.
Builds and develops relationships with key suppliers and represent CIDRZ in large contract negotiations in consultation with the Chief Operating Officer and resolve any contractual disputes.
Plans, develops and implements stores safety policies and security measures for goods and supplies in CIDRZ's possession.
Plans, prioritizes and assigns duties per workloads of staff responsible for procurement and stores.
Qualifications
Grade 12 Certificate
MCIPS; A Master's Degree in a relevant discipline will be an added advantage
7 years relevant work experience at senior management level
Experience in an international multicultural environment and procurement of medical supplies is an added advantage
Knowledge of USG procurement regulations desirable
Skilled and proven Contract/price negotiator
Solid foundation in procurement & supplier management best practice.
Suitably qualified candidates are invited to apply. However only shortlisted candidates will be contacted.
To apply for this job, please go to www.cidrz.org/jobs.