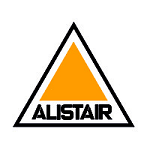 Alistair Group is seeking a strong Leader within our Operations division. We are looking for a people leader as well as a problem solver and strategist to run this service and grow our business to double its size in record time.
Are you someone who likes to mentor and develop people? Do you want to do things differently?
If this sounds like you, please have a look at the description below, we'd love to hear from you about your experiences and how you brought innovation, growth to a business
Mission
Create the most operationally efficient road freight service in Africa.
Overarching Goals
To run Alistair Group's cross border operations with a lean six sigma mentality
Manage, mentor and build a highly competent team of operational leads
To leverage technology to maximise operational efficiency whenever possible
Run the operation with a customer-focused mind
Accountability & Responsibility Areas.
Ensuring every Alistair site across Africa is operating to the same standards and procedures.
Exhibiting a teamwork mentality and instilling the same in your team.
Ultimately responsible for all road freight operations throughout the Group's geographic footprint.
Creating and iterating operational processes & procedures to improve our customer's experience.
Recruiting and managing a team to create the best road freight set-up possible.
Developing clear reporting and auditing across sites