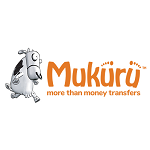 An exciting opportunity exists for a Head of Operations to join our team in Zambia.
The main purpose of this role is to oversee the effective functioning of the Zambia booth, branch and business operations.
This role reports to the Country Manager and it will deliver consistent business value and results to the Country Manager and ensure that in-country operations run like a well-oiled machine. You will ensure that the operations team are clear on their deliverables and execute on objectives with a high level of urgency.
Internal liaison takes place with the wider team in Country and the HQ Team, Finance, Compliance, Business Development and Sales team. External liaison takes place with Mukuru External partners.
Duties And Responsibilities (Include But Is Not Limited To)

Running of day to day in Country operations of the Zambia business
Control and manage operations expenses
Monthly reviews of in country budgets and implement steps to increase efficiency where possible
Defining the operations team structure in-country and ensure that the team is delivering results
Work with the Core Leadership Team to agree priorities and resource requirements and then execute on an agreed action plan
Improve communication between tellers, agents, schedulers to ensure visibility of work being done in-country and collaboration between teams
Provide operational support for in-country operations teams to ensure effective results
Take responsibility for managing Country Operations and the execution of a clearly defined strategy
Communicate insights gained from being in market such as what can be sold in market and what product, or tech solutions are needed to core leadership team as insights for prioritization
React to market conditions and competitor activity rapidly, and with precision, to ensure that we always solve our customers problems first and always have the competitive advantage
Seek out and execute on in country revenue opportunities
Work with commercial operations to secure commercial partnerships with service providers who will be able to provide products and services critical to the successful execution of objectives.
Manage in-country supply chain and ensure 100% alignment with core supply chain strategy
You will work closely with the in-Country Sales team to support on customer recruitment and competitor insights and help the team to identify the priority improvement areas for customers
You will respond to customer needs quickly by supporting your team to operationalize agreed and aligned improvements
You will form pet of the in-country leadership team and lead the incountry Operations Team and ensure that they are clear on their objectives and meeting their weekly /monthly/quarterly objectives with ease
You will ensure that the connections between your team members and the Schedulers are strong to facilitate effective communication and fast action
You will lead your team and advise on the right structures to build a sustainable team that delivers on business expectations
You will present monthly progress on teams performance and areas of improvement to grow the booth and branch network
Manage own professional and self-development
Key Requirements

Grade 12 and or equivalent
Degree in Business Administration, Finance, Management (Essential)
MBA or any Master's program falling in this scope is an added advantage
At least 7 years high level business operations experience of these, 4 years should be at managerial level (Essential)
Experience in managing a Salesforce
Knowledge of business operations, financial, sales and management principles
Knowledge of procurement methodology
Additional Skills

Verbal and written communication skills
Selling skills
People management
Time management skills
Organisational & administrative skills
Interpersonal skills
Should you be appointed in a remote/work from home role at Mukuru, it is your responsibility to ensure that you have uninterrupted internet connectivity and a 'work-like' environment at your home location, in order to deliver your best in terms of performance, productivity and service to our customers.
If you do not receive any response after two weeks please consider your application unsuccessful.
NB: ALL STAFF APPOINTMENTS WILL BE MADE WITH DUE CONSIDERATION OF THE COMPANY'S EE TARGETS