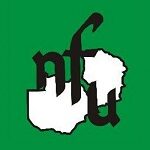 Zambia National Farmers Union
The Zambia National Farmers Union (ZNFU) 18 a membership-based organization. Its mission objective is "to promote and safeguard the interests of members as individual farmers, individuals, corporations/companies, purveyors other organizations involved in the business of agriculture and related activities in order to achieve sustainable agricultural, economic and social development."
To contribute to this mission objective, the Union is now hiring and invites applications for the following positions;
Head of Membership and Member Services Unit
Reporting to the Executive Director, the employee will head the Membership and Member Services Unit and his/her specific functions will be as follows:
Focus on membership attraction and retention through provision of sustainable member services;
Promote farming as a business by designing innovative interventions for the benefit of members
Design new avenues for income generation for the Union through innovative membership levy schemes and structuring of stand-alone donor-funded projects;
Undertake regular reviews of the existing income sources for the Union against costs to ensure that net income accrues to the ZNFU
Designing, proposing, and negotiating effective and efficient ways of raising more or appropriate income from all the ZNFU members, namely, small-scale farmers, large scale farmers, corporate members agribusinesses, commodity/specialized associations, and commodity industries;
Designing, implementing, and monitoring membership structures that capture district farmers associations, agribusinesses in the districts and interface with specialized/commodity associations;
Any other duties assigned by the Executive Director
Skills and Qualifications
You need to be self-driven an innovator with go0d interpersonal and management skills plus possess post qualification experience of at least 10 years, negotiation and persuasive skills,
Holder of a BSc degree in Agriculture and an MSc Agriculture
Other relevant skills include field experiences dealing with farmers and managing projects through preparation of project proposals for business development purpose; monitoring project implementation and evaluation plus report writing ability; making oral presentations to various audiences; computer literate which should include internet. Microsoft Programmes (Word. Excel, PowerPoint, Teams, etc.;) capability, results-driven and able to cope in a dynamic work environment.
ZNFU is an Equal opportunity employer, both genders are encouraged to apply. Kindly send your application and CV  to the undersigned by Tuesday 8th June 2021. Ensure you drop the documents in the designated box.
Executive Director
Zambia National Farmers' Union
Tiyende Pamodzi Drive, Showgrounds
P.O Box 30395
LUSAKA