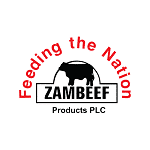 Zambeef Products PLC
ZAMBEEF PRODUCTS PLC
EMPLOYMENT OPPORTUNITY
Zambeef Products PLC ("Zambeef") is the largest integrated cold chain food products and agribusiness company in Zambia and one of the largest in the Southern Africa; which gives our employees a sense of pride. Zambeef attaches great importance to the development of its employees. The Company offers opportunities for all to learn develop and grow, whilst offering challenging career opportunities for lateral or vertical advancement. We are therefore inviting applications to fill the following vacant position:
Head of Information Technology (IT)
The successful candidate will responsible for the below:
Lead the development of the IT strategy and ensure its integration with the organisation's strategy
Define the information and technology architecture that will best meet the organisation's needs and drive the implementation.
Drive the Business Intelligence strategy, including facilitating the development and maintenance of relevant and reliable information and metrics to facilitate better business decisions.
Direct the development of IT sourcing strategy and provide oversight for strategic vendor and partner relationship management.
Provide strategic direction in the IT organization's innovation efforts.
Monitor, identify and manage business risks related to information and technology, ensuring that Zambeef IT governance and internal controls meet the required standards
Driving cyber security maturity for the organization
Develop and manage the annual operating and capital expenditure budget.
Ensure Information and Communication Technology suppliers perform to agreed service levels
Drive the development of technology standards, governance processes, and performance metrics to ensure IT delivers value to the organisation.
Collaborate effectively with the business leadership and leverage from external networks to build knowledge and share best practice.
Build and maintain relationships within the organisation to influence change.
Manage the implementation of groupwide strategic IT related projects, ensuring fit for purpose solutions are delivered within time and budget
Develop and implement all IT policies and procedures, including those for architecture, security, disaster recovery, standards, purchasing, and service provision.
Monitor changes in legislation, regulations, initiatives and relevant industry practices. Maintain good working relationships with external stakeholders such as ZICTA and other Government entities.
Develop and maintain an IT workforce with a suitable mix of business knowledge, technical skills and competencies that balance the needs required to achieve IT objectives.
This job is particularly suitable for candidates who meet the following requirements: –
Bachelor's Degree in Computer Science and Technology, Information Systems or related field
10 to 15 years' experience in business information systems and technology, cyber security and governance
Experience in IT strategy and information architecture development
Successful track record in delivering an IT modernization program
SUBMISSION OF APPLICATIONS
Interested persons should forward their applications, curriculum vitae and copies of their qualifications to the undersigned not later than Friday, 20th May 2022
The Group Head – Human Resources
Zambeef Products Plc
Private Bag 17Lusaka.
Email address: [email protected] (Reference the Job Title in the subject)
(Only shortlisted candidates who meet the requirements will be communicated to). Zambeef Products PLC values gender diversity in the recruitment process as we promote gender equality, females are therefore encouraged to apply.
Find Zambia Jobs – The best job board for Jobs in Zambia