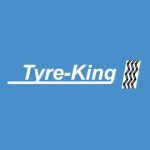 Tyre-King Enterprises Limited
Tyre King is seeking to recruit a mature, qualified and experienced individual to fill the position of Head Human Resource and Administration to be based in Lusaka. Tyre King is a leading, specialized automobile Tyre retailer currently operating sixteen (16) Tyre sales and fitment outlets in Zambia
Purpose of the position
To provide support  to Tyre King's "Strategic Direction" through formulation/development and implementation of strategic policies, plans and programs aimed at providing services to deliver to clients and all stakeholders through appropriate Human Resource and Administrative support services, development and retention of the right caliber of staff.
Key Responsibilities
Strategic partner to Directors / Management
Oversee and ensure all Human Resource operations are carried out diligently, timely: HR planning, Recruitment and Talent management,   managing Disciplinary system, employment contracts, pension scheme, Training and career development, etc.
Advise Directors on HR strategies/ priorities and their implementation
Advocate for and implement change management strategies
Implementation of Performance Management system
Ensure compliance with Labour & other relevant regulations relating to people, workplace, etc.
Continuously Develop and implement organizational policies
Develop and implement best people practices relevant to the organization
Represent Management in forums as required
Prepare and present regular HR reports
Implement Disciplinary practices and system
Oversee and ensure implementation of Administrative matters such as security and procurement issues
Monitor Administrative costs
Qualifications and skills
Minimum Degree in Human Resource, Business Administration or related field.
Member of Zambia Institute of Human Resource Management (ZIHRM).
Minimum 12 years' experience in the Human Resource Management field of which at least five years working independently in charge of HR portfolio reporting to CEO / Director.
Attention to detail; proven and demonstrable implementation skills.
Excellent verbal and written communication skills; knowledge of Microsoft suite of programs.
Excellent interpersonal & negotiation skills, organizational skills with the ability to work under pressure and to deadlines.
Excellent leadership and management skills.
How to apply
Qualifying applicant must Send their detailed CV, professional documents/certificates, cover letter with at least 3 traceable referees with their day contact details to the Human Resource Manager, by email to [email protected].
Closing date 17th December, 2021.