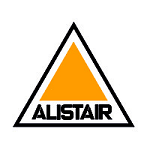 Alistair Group
Do you want to train and manage the heart of our organization – our Drivers?
Are you organised, experienced with managing a large blue collar workforce and interested in new and growing technologies? If you are, then despite lacking the specific experience, this role could be for you.
We have almost 500 Drivers in our organization – that's over half of us. They are spread across Tanzania, Zambia & most recently Mozambique. They move over 650,000 tons of cargo a year and contribute to the majority of our group revenue.
If you like the sound of this role, your responsibilities would include:-
Recruiting & managing a team to create the best driver training & management department possible
Ensure consistency across the group for whatever you roll out
Research international best practices, input new technologies and ideas
Report to management and own and manage your department to the best efficiency possible
Full job description can be shared upon application
Alistair Group is a logistics provider originating in Tanzania, delivering cargo across 14 countries in Africa. We employ people from a large diaspora and aim to bring a technology driven, highly efficient service to our clients. We are an entrepreneurial business growing rapidly on the continent.
If you are interested in learning more or in joining our team, please apply with your most recent CV by clicking the Apply Now button below.