Full Time
Applications have closed.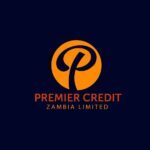 PremierCredit Zambia Limited
PremierCredit, Zambia's fast growing and leading financial technology company is looking for a Debt Recovery Specialist to Head its Debt Recovery department.
Reports to:  Chief Operations Officer
Purpose of Job:  
To lead the Debt Recovery team and ensure that a high quality, business focused, efficient and cost-effective bespoke service which maximises amounts recovered for the firm's clients, while providing an excellent service and actively building client relationships and marketing/business development opportunities for the Debt Recovery team as well as the firm.
Main Activities:
Expand and maintain the customer base of the firms debt recovery team
Build, develop and lead the Debt Recovery team to manage the firm's debt collection service and acting for clients in debt recovery matters, dealing with bulk volume debt recovery, as well as bespoke complex collection matters for companies and individuals
Manage a portfolio of clients whilst developing and maintaining new commercial opportunities, taking opportunities to sell the services that the firm offers
Liaise directly with clients, third parties and colleagues in departments to maximise collections performance whilst also ensuring good client outcomes
Provide technical and strategic advice about debt collection services and procedures, both externally and internally
Have an appropriate level of knowledge of all clients' business, background and circumstances and fully understand the client requirements
Other Duties:
Ensuring that bad debt provisions are maintained and write offs managed in line with the firm's policies and procedures
Working alongside colleagues across the firm, minimise litigation for existing clients, resolve contractual disputes pre-proceedings and deal with contested matters up to trial
Undertake effective due diligence processes at all times
Remain vigilant for changes in regulations and legislation
Maintain up to date knowledge and understanding of appropriate regulations and internal policies and procedures in relation to debt recovery
Be flexible to carry out any other reasonable task as requested within the office environment.
Knowledge/Skills/Experience:
Proven ability to develop new business and maintain existing contacts
Experience of working in a commercial debt recovery environment would be an advantage
Good IT skills and knowledge are essential
Judgement to balance commercial debt recovery and compliance risks to achieve positive outcomes
Maintains the highest professional standards
Ability to build supportive relationships with everyone across the firm
Excellent communication and leadership skills with an ability to influence at all levels
Excellent organisational skills
Able to multi-task, manage time effectively and keep calm under pressure
Additional notes or information:
The duties and responsibilities in this job description are not exhaustive and are subject to change in accordance with the needs of the firm.
All applications must be submitted on or before December 6, 2022. Interested candidates should forward their CV/Résumé, and Cover Letter to the HR Manager at [email protected].