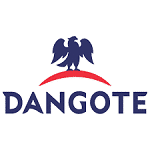 Description
Be a primary audit business partner in the assigned locations. This includes providing the maximum support to embedding strong governance and control standards in the business, while maintaining appropriate independence.
Drive control consciousness and commitment to compliance with group policies and procedures.
Supervise the internal team in the locations assigned. Provide leadership and council to the plant, head office and supply chain. Generate ideas that will build the company, identify and implement cost saving ideas to the assigned business units.
Participate in the formulation and documentation of internal control and reconciliation framework for the group.
Define the implementation plan to institute the internal control framework for the group across all the business units.
Ensure the effectiveness and efficiency of the approved internal control plan.
Evaluate control mechanisms and governance processes for internal control processes.
Define internal control processes and polices to ensure adherence to corporate governance polices.
Coordinate all investigation and forensic audits across the group.
Ensure internal audit and control activities are conducted in adherence to professional standards and observation of relevant legal requirements.
Ensure quality of reports and documentation are in compliance with regulatory requirements.
Screen all internal reports for the approval of chief internal audit and control officer.
Provides advisory services concerning business process, operations, regulations, policies and procedures and makes improvement recommendations.
Supervise and monitor performance of line managers against their periodic plans and special assignments.
Review and recommend training and development for staff auditors.
Liaise with regulators, external auditors, affiliates and outsources service provider.
Assign detailed responsibilities to subordinate and supervise them to ensure timely delivery of high quality results.
Implement risk-based plans to set out the priorities of audit consistent with the groups objectives.
Periodically make proposals for the review of group policies and procedures or for the introduction of new policies to strengthen controls in identified areas.
Propose the internal audit activities, plans and resource requirements to the CIA.
Conduct forensic audits and investigations in cases of frauds, losses and malpractices as may be required.
Ensure all investigation and forensic audits are performed in a conscientious manner incorporating careful application of professional standards and observation of relevant legal requirements and rules of professional conduct.
Support the CIA to manage performance evaluation, training needs, staff deferments and career path throughout the group audit function.
Support the CIA to implement ad-hoc audit and internal controls directives from the board group-wide. Implement appropriate audit infrastructure e.g. SAP GRC, Team Mate, Data Mining Tools required to support a robust audit organization.
Requirements
5 "O" levels, including English and Mathematics;
Minimum degree in Accountancy from a recognized University or ACCA or CIMA;
A Masters in accounting or an MBA will be an added advantage.
Full Membership to the following professional bodies;
A minimum of Ten (10) years' progressive work experience of which five (5) years should be at Management level.
Zambia Institute of Chartered Accountants (ZICA).
Certified Institute of Auditors (CIA),
ACCA or CIMA
International Systems audit and Control Association (ISACA)
Certified Quality Auditor (CQA),
Certified Financial Services Auditor (CFSA).
Good understanding of trends, challenges, opportunities, regulations and legislations relating to the cement manufacturing industry.
In-depth understanding of internal auditing standards, responsibilities, code of ethics, and certification.
Good knowledge and understanding of finance best practices, IFRS and other applicable accounting standards.
Understanding of corporate governance principles.
Ability to apply control models such as the COSO internal control framework.
Knowledge of accounting and financial reporting requirements of regulatory agencies.
ISO requirements
Familiarity with fraud risk indicators and investigation techniques.