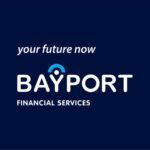 Bayport Financial Services (Z) Limited
Job Title: Head – Information Technology
Job Summary
Reporting to the Deputy Chief Executive Officer, the Head – Information Technology will be responsible for management of Information and Communication Technology (ICT) Systems by ensuring that all IT services are available through proactive management of IT Infrastructure and quality user support. This role will also manage the delivery of new or enhanced IT services.
Job Specifications
The job holder will be responsible for strategic and tactical planning, development, evaluation, and coordination of the information technology systems including but not limited to the following:
Work with Executive and senior management in overseeing the management of change associated with the implementation of ICT strategy.
Develop and execute a strategy for engaging vendors and partners for the achievement of organizational objectives.
Oversee all Information Technology operations and evaluating them according to established organizational objectives.
Be responsible for the operational management of all Information Technology systems and projects.
Design, implement, and evaluate the IT Systems and policies that support end users in the productive use of Information Technology.
Develop,  manage  and  monitor  Services  Level  Agreements (SLAs)  between IT and Business users, and any external party that use Bayport IT Services
Formulate IT business continuity plans thereby minimizing the impact of any risks associated with the loss or corruption of IT systems.
Ensure that IT systems, infrastructure and data are secured against internal and external threats, and implement effective and appropriate measures for information security and risk management.
Develop and implement user awareness and training programs.
Identify innovative technological solutions that could be leveraged to support the implementation of organizational programmes and evaluate their subsequent effectiveness.
Promote a continuous IT learning and service improvement culture within the business.
Prepare, control and oversee the budget for ICT.
Control operational expenditure of the department by monitoring costs on an ongoing basis.
Provide overall leadership to the team of IT staff.
Minimum Entry Requirements
Bachelor's Degree in IT related field
Master's degree in Business Administration or Information Technology will be an added advantage
Knowledge of Core Banking systems and Transaction Switching systems will be an added advantage
Project Management qualification will be an added advantage
At least five years managing a sizable IT Department preferably in the financial or Telecommunication sector
Other Skills and Attributes
Strong interpersonal and communication skills
Strong organisational skills; must be proactive and be able to manage and prioritise workload and be accustomed to working under pressure with high resilience and self-motivation
Excellent customer service skills
Ability to maintain the highest level of confidentiality and integrity.
TO APPLY
Suitable candidates must send their applications, attaching their current CVs and professional/academic certificates, to [email protected].
The closing date for receiving applications is Friday 16th July 2021. Only shortlisted candidates will be contacted.